Project Location: Studio City, California
Completion Date: January | 2014
Product Type: ZR Micro, ZR Sample Rate 8 Bits
Services: Acoustic Design, Acoustic Consulting, Custom Product Layout
Owner / Client: Eric Hart
Photographer: Katalina Arboleda – Guerrero, Hanson Hsu
Nestled in the heart of Los Angeles' music scene lives this nexus of audio creativity + acoustical nirvana.   Mirroring the minimal midcentury modern architecture of the structure, ZR Micros in zen-white mixed with natural wood tone ZR Sample Rate 8 Bits create the world's first non-envelope based acoustical design to break the sound barrier.   With less than 50% surface coverage, the studio has no bass buildup, a full room sweet spot and an even, natural frequency response from wall to wall.   Achieved utilizing ZR Acoustics'® innovative wave splitting technology, the spacial impact is only 1-1/4″ or 3/4″ deep on any wall or ceiling.   For the first time, depth, width, air, space, micro transitions and room tone can all be easily and clearly heard with technology that is thin, small, light and beautiful.
"The Room is True.   What you hear is what you get.   Everything in the control room sounds exactly like it does in the live room.   With ZR I can hear minute details beyond the threshold of my system, Mix and Master with one set of acoustics.   Translation is incredible from studio to home to the car to even computer speakers.   Anywhere you go it translates perfectly.   The clarity allows for accurate monitoring at any level and for very fast mixing.   It's so much easier to mix when you can hear absolutely everything." – Eric Hart    [ Producer | Composer | Musician | Engineer ]
Creating Transparency In A Glass House | ProSound | June 2014
GALLERY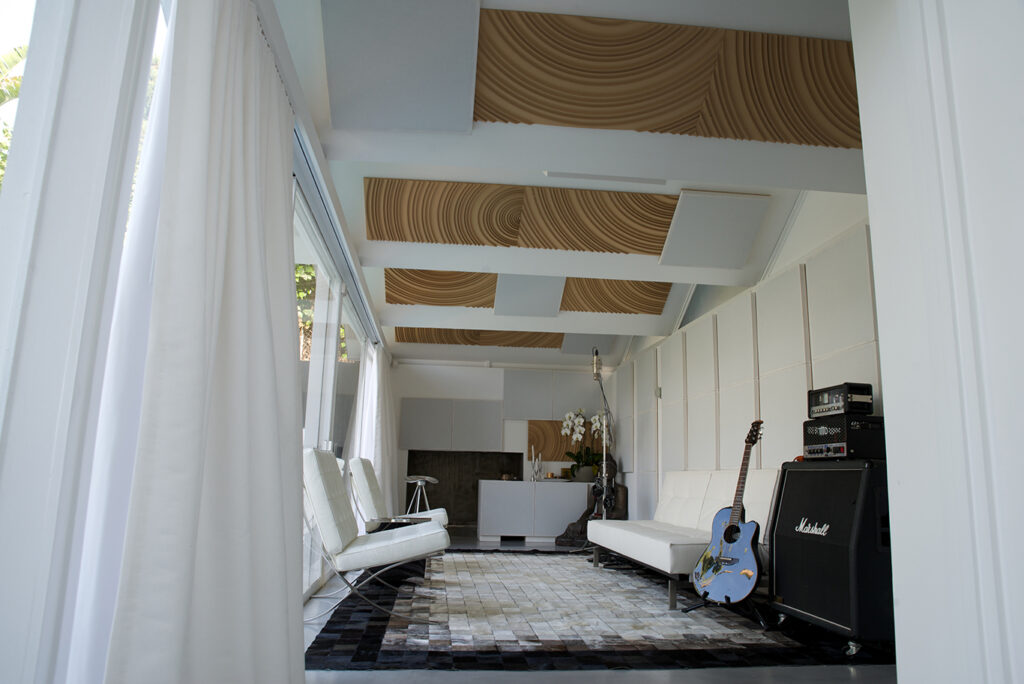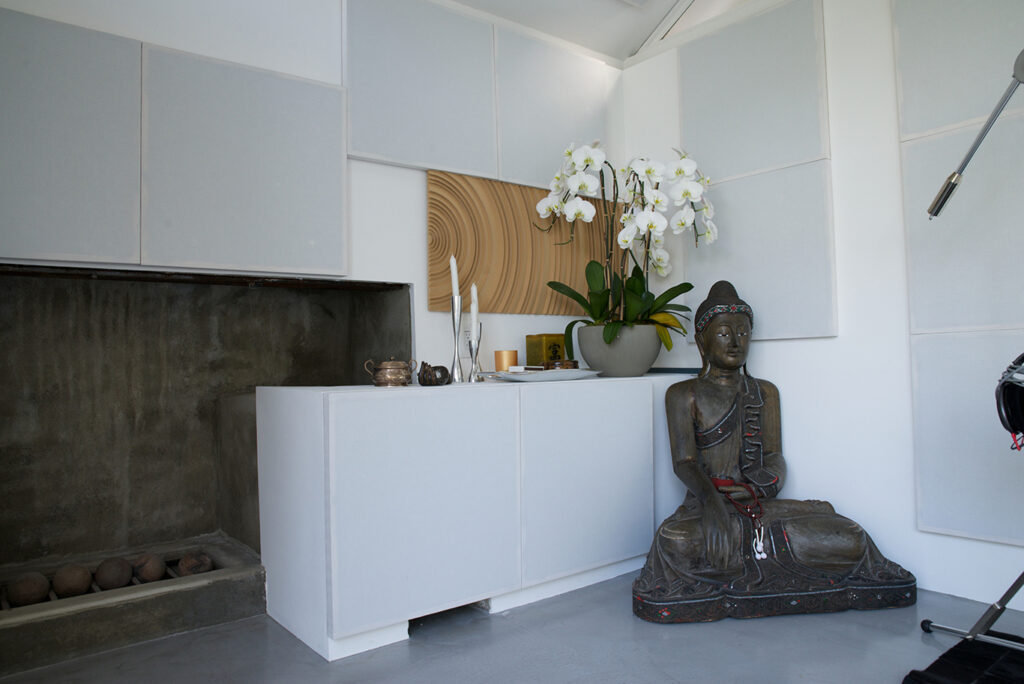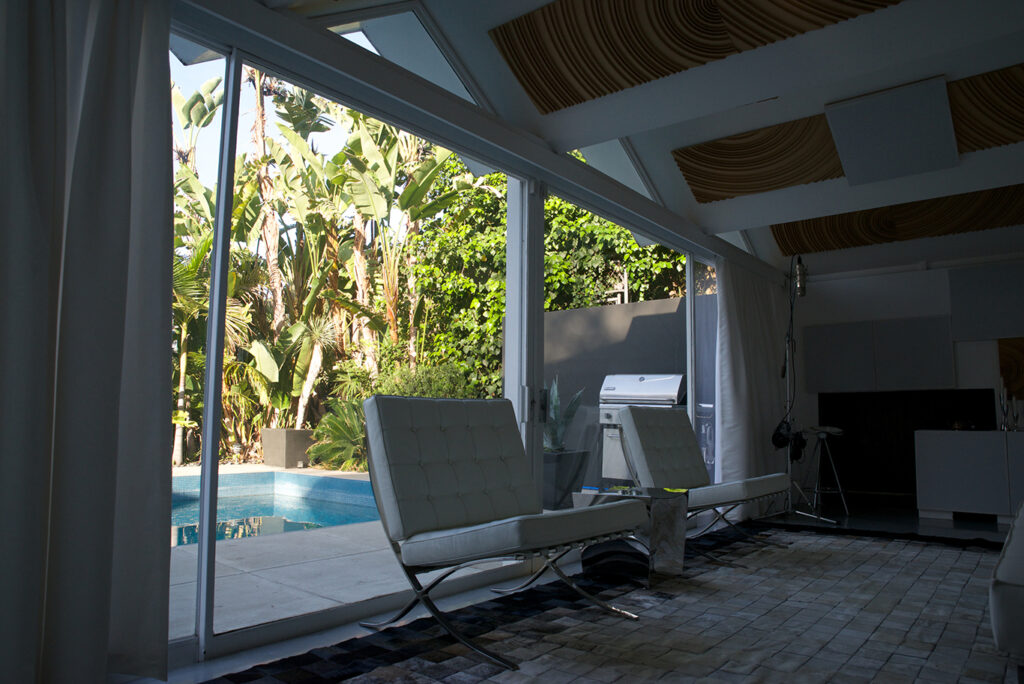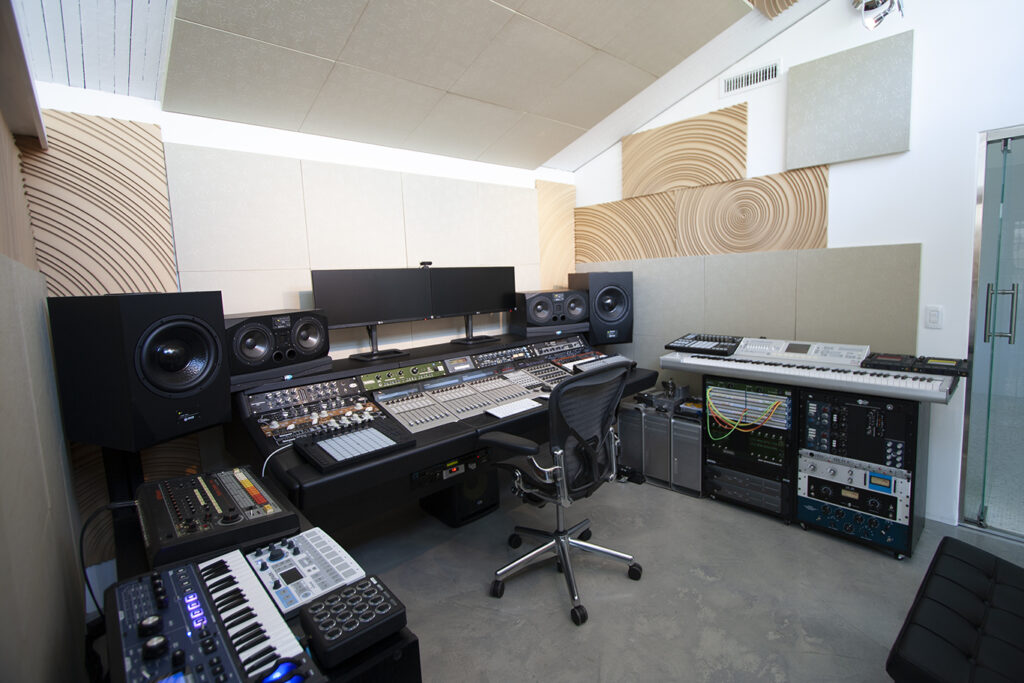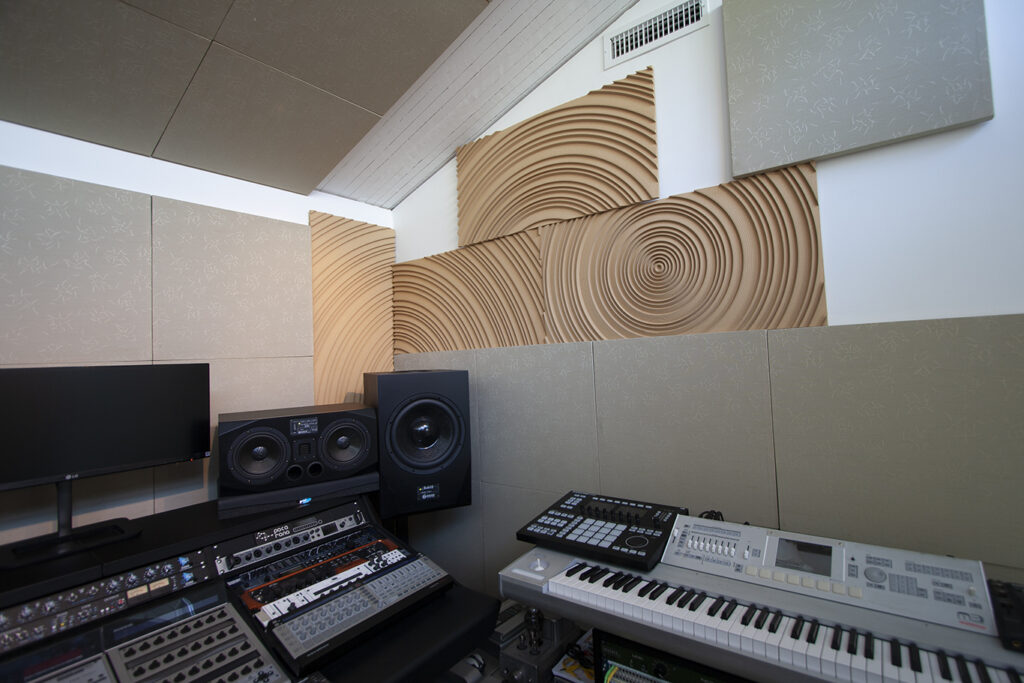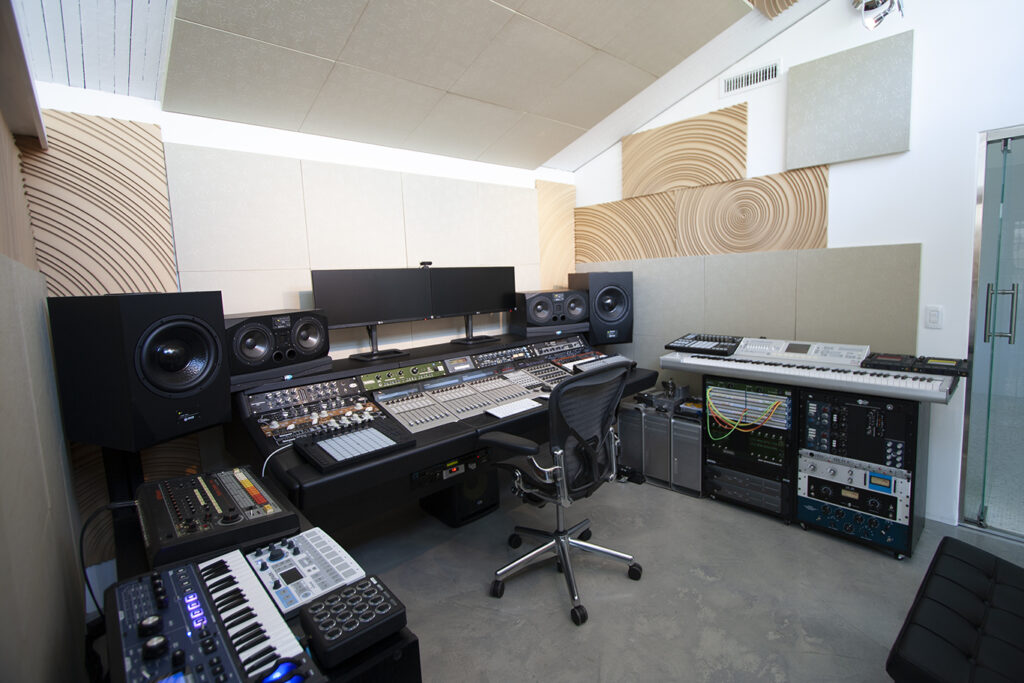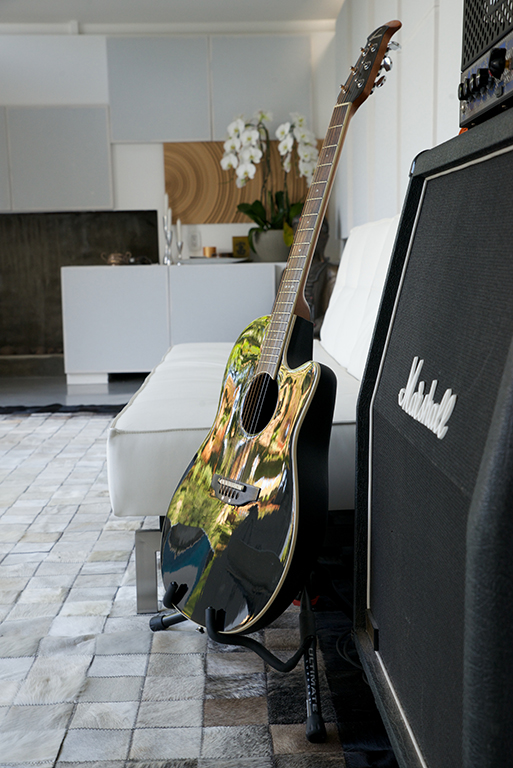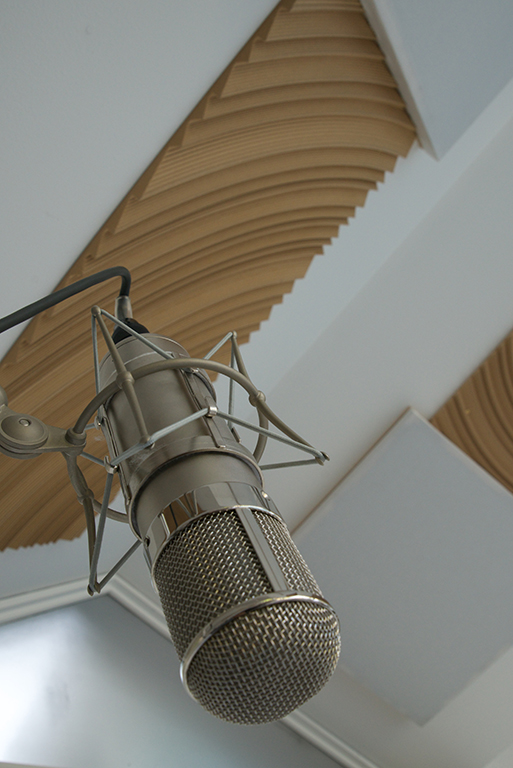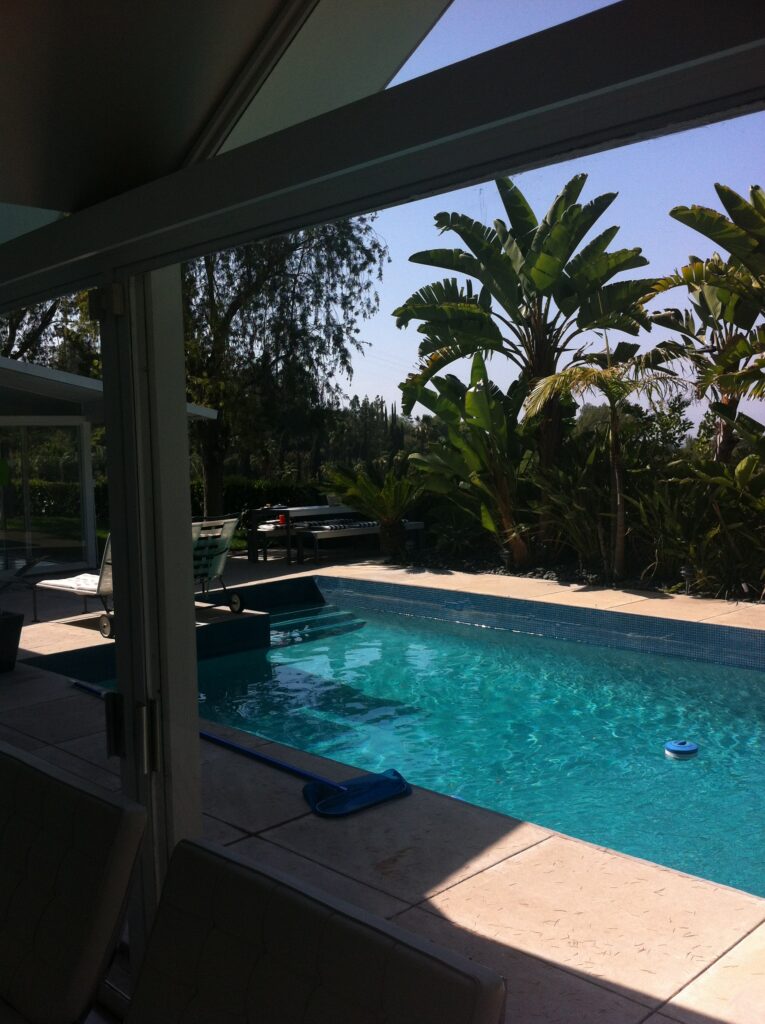 Key Audio Equipment
ADAM S3A + Dual Sub 12's
Burl Audio B26 Orca
Burl Audio B32 Vancouver
Burl Audio B80 Mothership 12X32
Digidesign Protools 10 - 11 HDX2
Apple Macintosh Pro 812core tower
UAD Apollo
UAD Apollo Quad Omni
Schiit Bifrost DAC
AVID I/O 16x16
Telefunken ELAM261
Spectrasonics Stylus RMX Xpanded Bundle
Moog Minitaur
Spectrasonics Trilian
DPA 4099V
Neumann FET 47
OktavaMod MK-012