Project Location: Vancouver, Washington
Completion Date: March | 2020
Product Type: Creator Series [Mozart] + Visual Acoustics
Services: ZR Custom Design Layout
Owner / Client: Kiel Bishop
Photographer: KB Studios
The banks of the Columbia River are home to KB Studios in Vancouver, Washington.  Gallery aesthetics in an opulent, natural environment provide the perfect setting for making music.  Mastering and Mixing as their forte', KB is enhanced with ZR Acoustics Quantum Technology dressed in Visual Acoustics, for an inspiring mixture of Art + Acoustics.  NekroXIIIs' artistic imagery transforms ultra-thin ZR devices into vibrant, striking works of art.
A cornucopia of hardware and software, KB fuses audio, art and acoustics.  Immersed in nature, bespeckled in beauty, it inspires and nurtures the creative process.
"It sounds like I'm inside the music, able to reach out and touch every instrument. This is the best investment I've ever made in my career.  I can accurately hear where my bass is sitting in the mix.  My mixes are finally translating properly!" – Kiel Bishop | Studio Owner
KB Studios acoustical design is a Mozart composition from DHDI's Creator Series.
GALLERY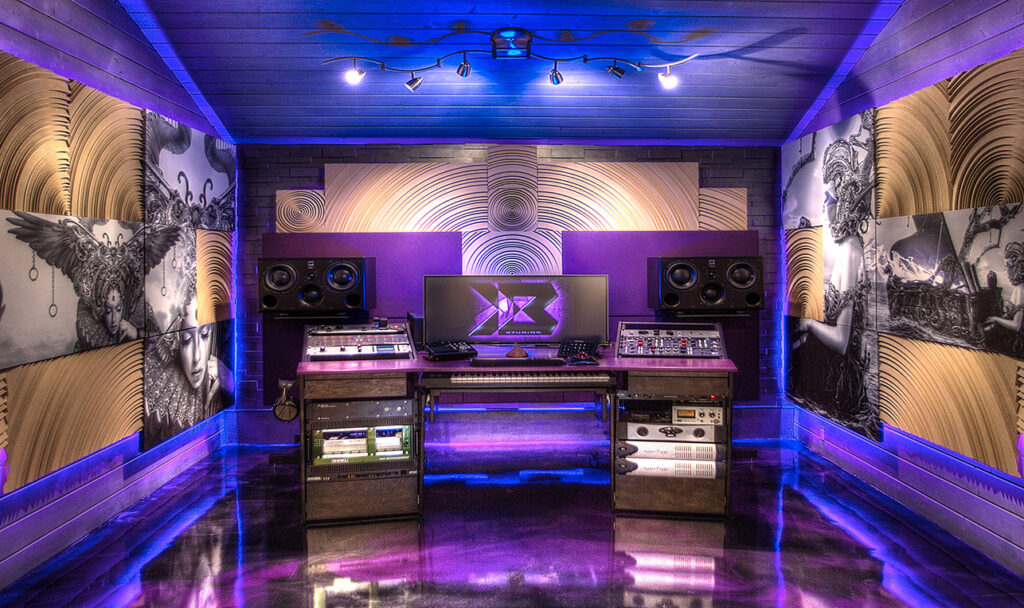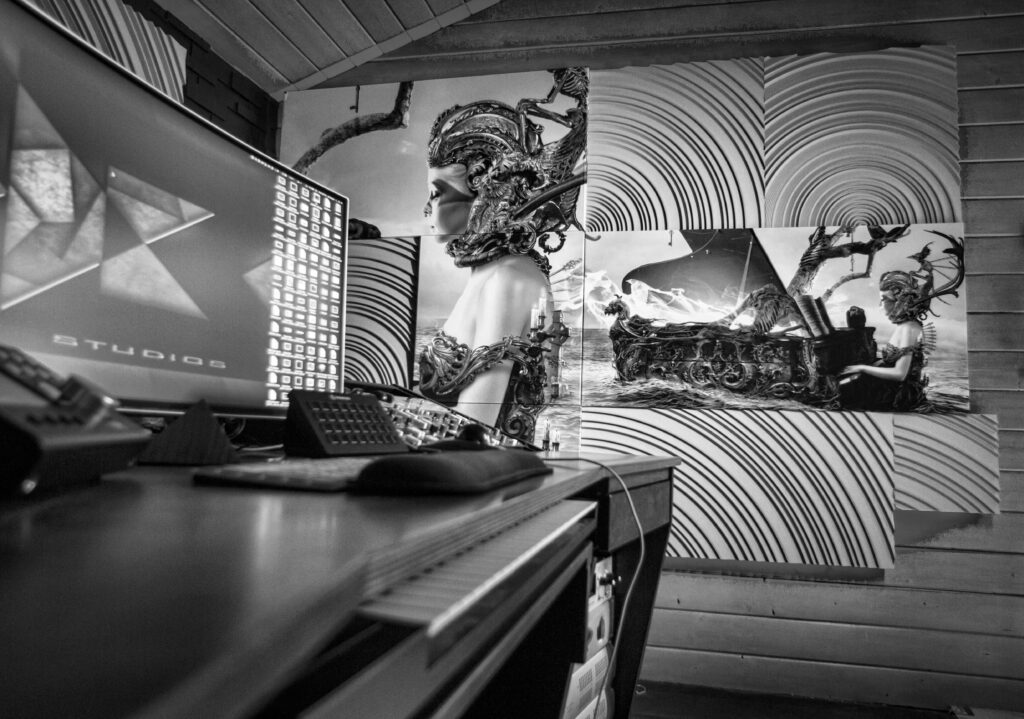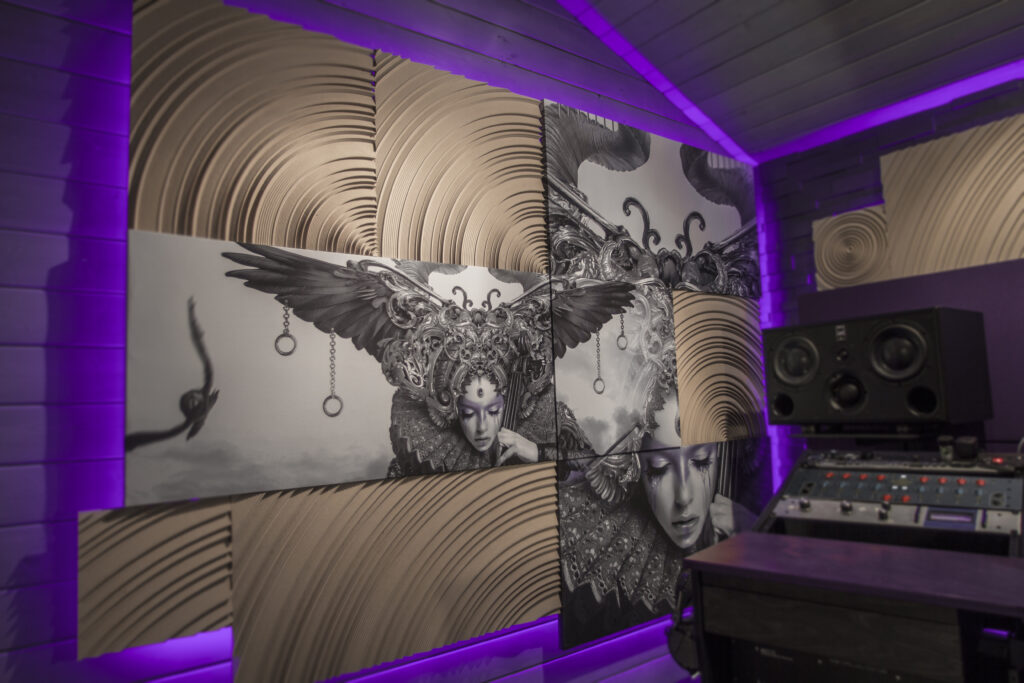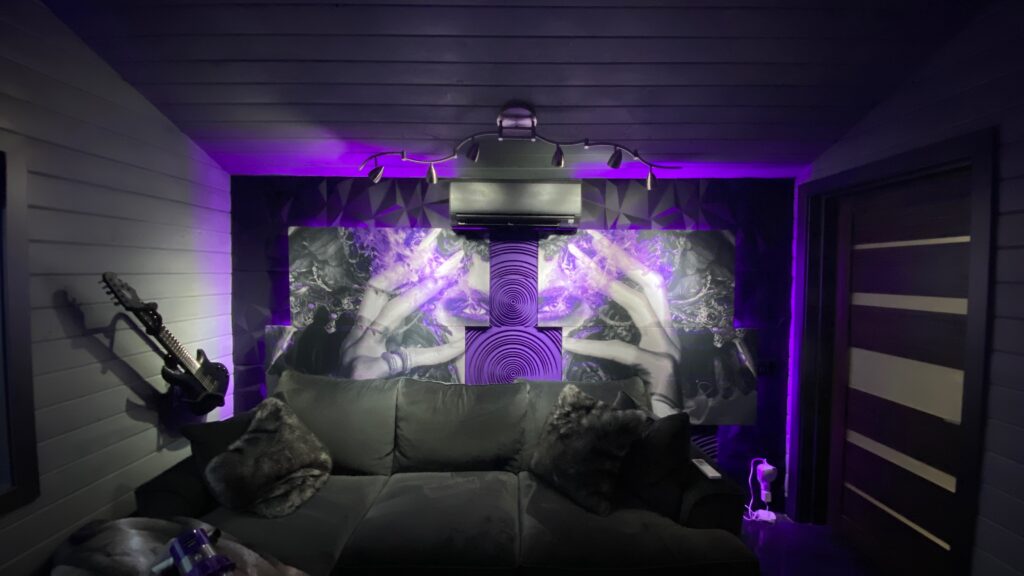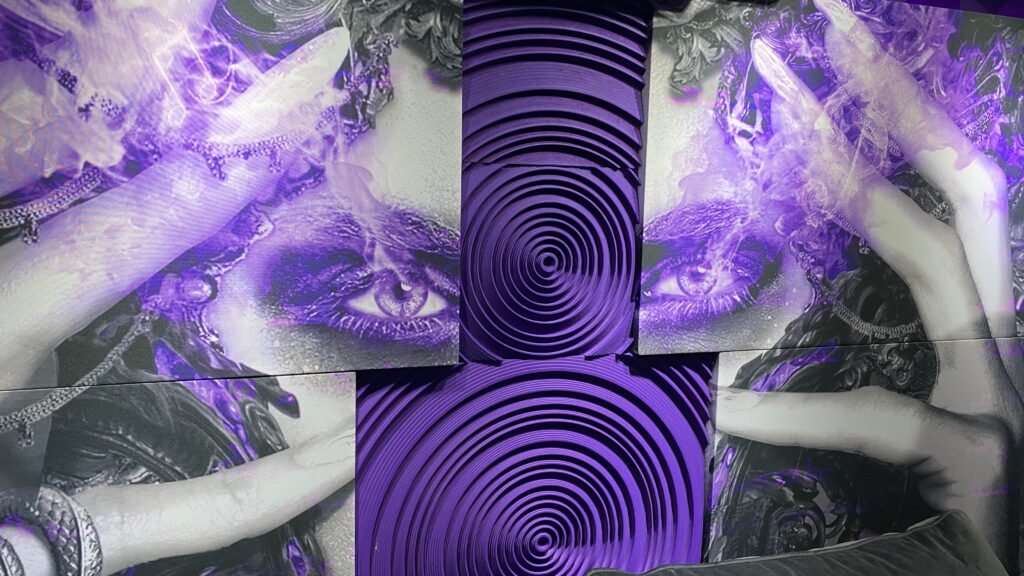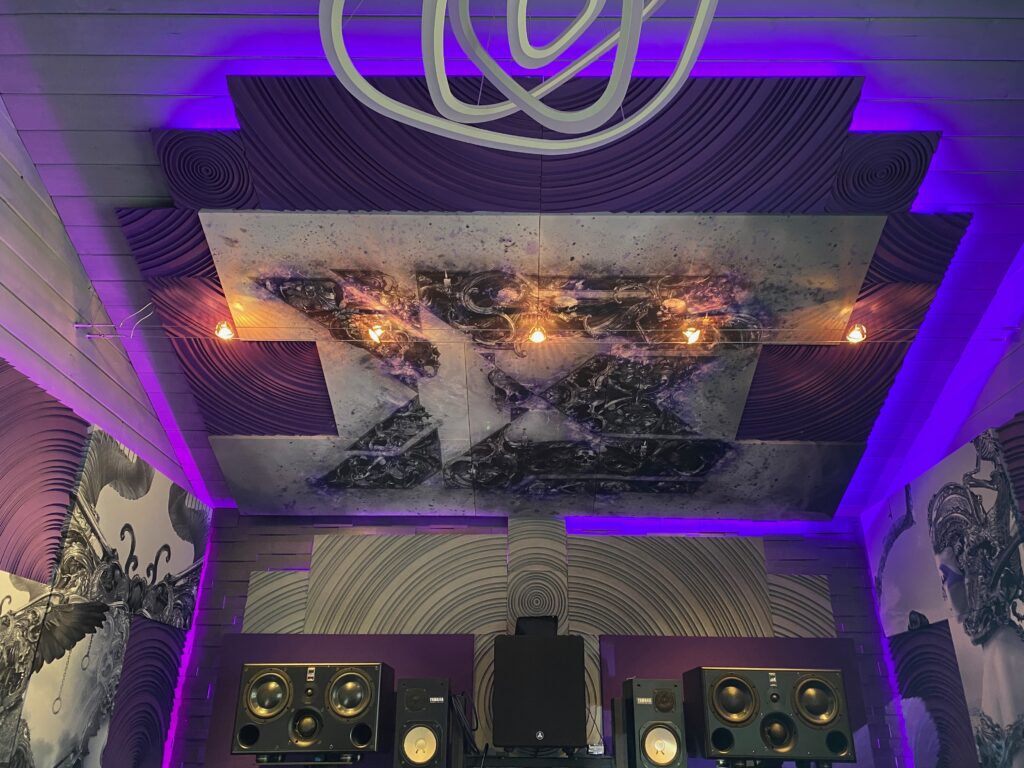 Key Audio Equipment
ATC SCM45A PRO monitors Yamaha NS-10M (vintage) Audeze LCD-MX4 Grace designs M-905 monitor controller Burl Audio B80 Mothership BMB1 Burl Vancouver summing mixer Avid protools ultimate Avid Omni Avid HDX Card Universal Audio Apollo TwinMKII Quad Chandler Limited REDD.47 preamp 2x Chandler Limited TG2 2-channel mic preamp API 3124+ 4 channel preamp Neve 1073 dual Microphone preamp/EQ Universal audio bluestripe 1176 Urei LA-4 (modded) Heritage Audio Successor bus Compressor Chandler Limited Curve Bender EQ Telefunken Elam 251 (Vintage) Slate ML1 8x Slate ML2 2x Shure Unidyne sm57 (vintage) Audix D6 , i5, om2, Om5 Native Instruments KOMPLETE KONTROL S49 MKII ROLI Seaboard Rise 49 keyboard Elgato stream deck XL Mesa Boogie Original Triple Rectifier Ampeg SVT 4 Pro Roland Jazz Chorus (vintage)