Trees of concrete and steel descend from the ceiling like a bolt of lightning frozen in space and time.  Every trunk, branch and leaf, like mother nature woke up one day and discovered concrete:  the flower inspired ceiling, the columns mimicking a grove of trees and the branches, beautiful and functional.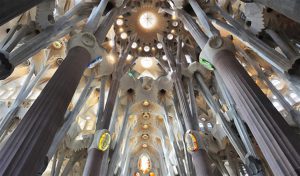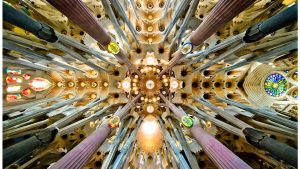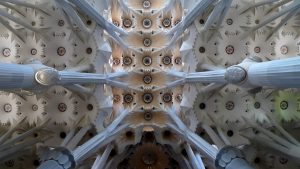 ---
A wash of color paints the ground and horizon into the distance.  A beautiful mosaic of city lights gleams off the rain-caressed streets like an impressionist painter's canvas.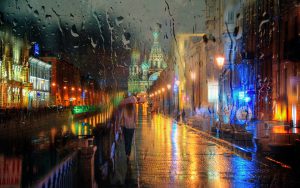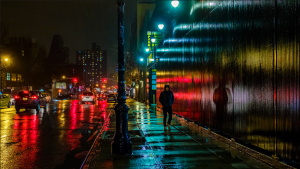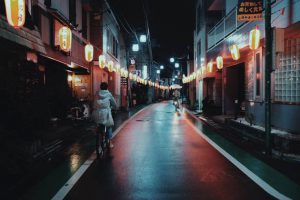 ---
Clouds floating across the marina's sky-scape reflect multicolor sunbeams back to the earth, painting a mosaic across the backdrop of California's endless blue sky.  The invisible windshield catching every bead of rain in perfect position, holding the light bending spheres in perfect position backdropped by palm trees, rainclouds and the pacific ocean.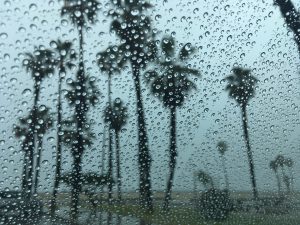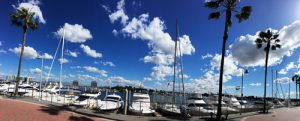 ---
Finding the zero ground crossing in an audio waveform in 2 and 3 dimensions.  The graphic translation of invisible sound waves into a visible, editable icon is a beautiful amalgamation of art and science.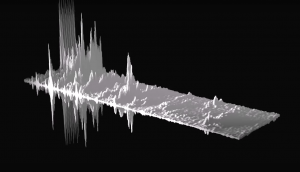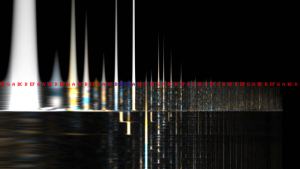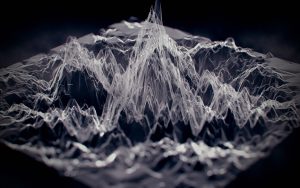 ---
Design is about details.  The Universe is made up of infinite, beautiful and intricate details.  The more you zoom in, the more beautiful and complex the details become, exemplifying that resolution is everything.    Nature continues to inspire us to invent new ideas, innovate new philosophies and create new technology, all in her name.  Each and every one of these have the potential to change human culture and society on both a global and personal level.  (Think clean water, shipping containers, GPS, internet, smart phones)  It is through observation and study of nature's diverse and detailed systems that we are able to learn, imitate and advance.  Such an enormous wealth of mankind's knowledge is rooted in studying the natural world around us.  Bio-Mimicry and the field of Biomemetics has led to the creation of the most revolutionary inventions in the history of mankind:  human flight, water filtration, bullet trains, velcro, and many more.
This ability to hear and see the details in the world around us, or Attention to Detail, is elemental to the creative process.  Artists, designers and architects learn this skill early in their careers and utilize it daily in their design processes.  Whether one is studying electron microscope images of DNA, or observing the dynamic of wind blowing through leaves on a tree, we listen, look, learn, wonder, then create.
---
Two dimensional, single layer atomic carbon molecules, stronger than steel, thinner than a human hair, and electrically conductive.  This new material is known as Graphene and was discovered thanks to Andre Geim and Konstantin Novoselov's attention to detail.  Originally discovered in 1962 but never properly researched, Geim & Novoselov rediscovered it in 2004 and delved further into observation and study of this unusual material.  In 2010 they won the Nobel Prize for Physics for their research on this truly unique material.
Graphene has the potential to revolutionize everything from computers and cell phones to airplanes and automobiles.  Perhaps even technology itself.