"Anxiety is the dizziness of freedom." –Søren Kierkegaard
The act of experiencing music has no doubt changed throughout history. When I discuss the experience of music, I am referring to the interaction between people and music as well as the psychological and sociological implications. In this post, I'm going to discuss a current change in the experience of music: something I like to call Musical Dissociation. This is a recent phenomenon in which musical identities within individuals become scattered, inconsistent, and of course, dissociated. This theory analyzes general trends across the masses in developed countries. This is something I have personally observed growing up through the turn of the century within myself and others.
With the internet and globalization that followed it, a flood of information came to anyone with the means necessary. Prior to this, information was primarily delivered only through books, newspapers, a few television stations, the radio, and word of mouth. People's worlds were simply smaller. When people had questions, they consulted someone they trusted as more knowledgeable (with the understanding that they could very well be wrong) or had to visit an institution that had that information readily available. Even communication between people was hindered as you would only hope to catch someone at a home or work phone. People were widely restricted to the cultures of their local sphere. Contrast this with today's world.
There are immense outlets of information available to nearly anyone. Information that used to be restricted to higher degrees of education or years of training is becoming available to anyone for free. Many questions these days can be answered with a simple Google search. The age of asking your parents and hoping they were right is coming to an end. Sure, not all information on the internet should be trusted and you won't become a rocket scientist through a few searches. Nonetheless, there are many credible sources ensuring high degrees of truth that under the scrutiny of an open forum populated by knowledgeable people. The broadcasting of information come instantaneously to a miniature supercomputer in our pockets. Communication between people has also become instantaneous by expectation. Exposure to cultures from around the world is commonplace among people as well. Now, where does music get brought into this?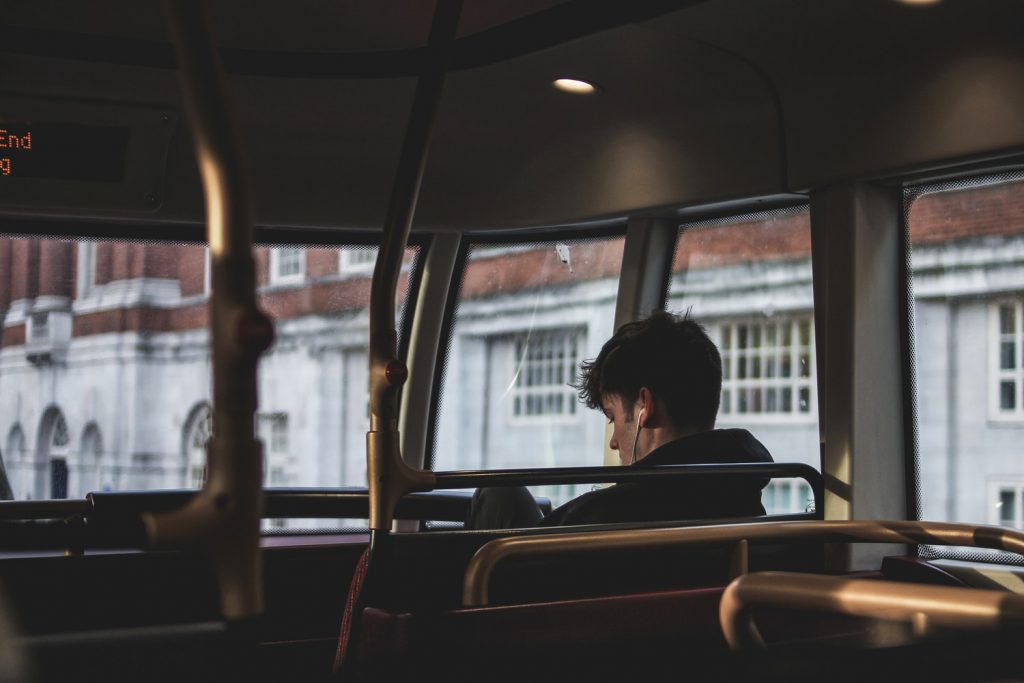 The experience of music has undergone a parallel evolution similar to the changes stated above. Prior to the internet and globalization, people's musical sphere's were often much smaller than today's. The experience of music was restricted to the radio, local concerts, the broadcast of MTV (if it was available), how many records you could afford, and how generous your friend with the massive record collection was. Due to this bottlenecking of music, people seemed to be more selective in their tastes and more loyal to those tastes.
They had favorite radio stations that were more often than not limited to a single genre to ensure maximum listener retention. They had that one record that was the soundtrack of a whole summer because that's what they could buy with the change they saved up. They were in entire cliques and scenes dedicated to the allegiance to genres and even individual artists. Loyalty to the music was strong as it was a choice. Music was more of a single entree cuisine rather than the buffet that it is now.
Nowadays, things have become very different. With the primary method of experiencing music being streaming, people have the luxury of accessing close to ALL of the world's music at a very affordable price, if not free (as long as someone is in ownership of a device which is basically a requirement to be human in this day and age). This allows for musical exposure and exploration that has never been before possible for the average person. With the simple click or tap of a button, someone can jump between as many kinds of music as they please. Any genre, any artist, any song, any time. Studies show that Americans are listening to more music than ever before and the numbers continue to rise.
One would think: This kind of power would come at a cost, correct?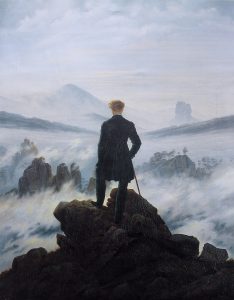 Wanderer above the Sea of Fog –Caspar David Friedrich
This is where the phenomenon of Musical Dissociation comes into play. With this hyper-exposure to music in all of its forms, modern listeners are entering a melding pot of musical culture. Since 2014, the average number of artists each Spotify listener streams per week has increased by 37%. Without hesitation, any listener can switch gears to new music. Combine this nearly unlimited access to music with the declining attention span of younger generations and you create a newer breed of genre-less music fans. These are the ones that "listen to everything." This isn't some statement of musical tolerance. They literally listen to everything. Except maybe Country. Vice Media's Head of Strategy and Insight, Alice Kimberly, stated that according to a Vice Magazine survey that 78% of young people "couldn't be defined by the genre they listen to." Music lovers today rather go to a festival with a wide selection of genres instead of a concert for one artist. The attention span at these festivals is noticeably diminishing as a lot of people only stay for "that one song." Artists intentionally place their hit songs towards the end of their sets to retain an audience. Fandom is becoming scatterbrained.
New listeners are given the challenge to select the qualities that they wish to embrace and discard those they don't. People define themselves and construct their internal/external identities through their preferences. With the wide array of choice, each listener is given the power to develop their own musical identity rather than adopting one (in the instance of becoming a die-hard fan of a band or two because those were the only records you owned). If you embrace a certain genre of music, it often comes with a subscription to corresponding ideals. So when a person attempts to embrace multiple musical identities, they enter a state of dissonance with conflicting ideals. And so begins the pondering of Existentialist questions regarding freedom and identity.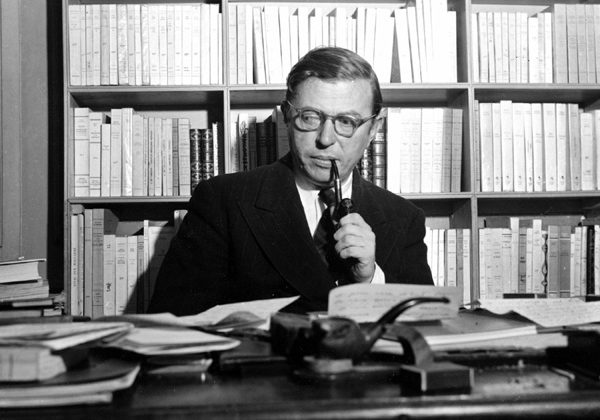 Existentialist Philosopher Jean-Paul Sartre 
This parallels the cultural climate of ethnically diverse areas in the United States and other developed multicultural countries. New generations synthesize their parent culture with surrounding ones, creating new ones, often completely unique. Rigid cultures are dissolving and combining. This creates a sense of dissociation and confusion as clear-cut identities tied to a specific genre or ethnic origin were easy to define and embrace. The sense of belonging has morphed. Becoming your own unique identity can come at a price.
The emergences of so many new individualized cultures, whether ethnic or musical, creates a environment in which solidarity among people is derived from differences as much as similarities. This is a new world for music and it continues to change. Musical Dissonance may be an evolutionary process that naturally resolves itself, leaving us with music and ideals that survive the conflict within ourselves. What do you think will be the next big change in the experience of music?
Johan Carpenter
Digital Media Specialist