Reel to Reel – Vinyl – Cassette – 8 Track – CD – DAT – MiniDisk – Downloads – Streaming.  We've gone from the advent of magnetic tape recording to streaming wirelessly in less than 70 years.  An explosion of technology resulting in dozens of formats has brought us to a point unequalled in human history.  As acoustics is the science of sound, we live in the Age of Acoustics.  Formats change, access becomes easier, and music grows lavishly in ever imaginable direction, like seeds in the jungle.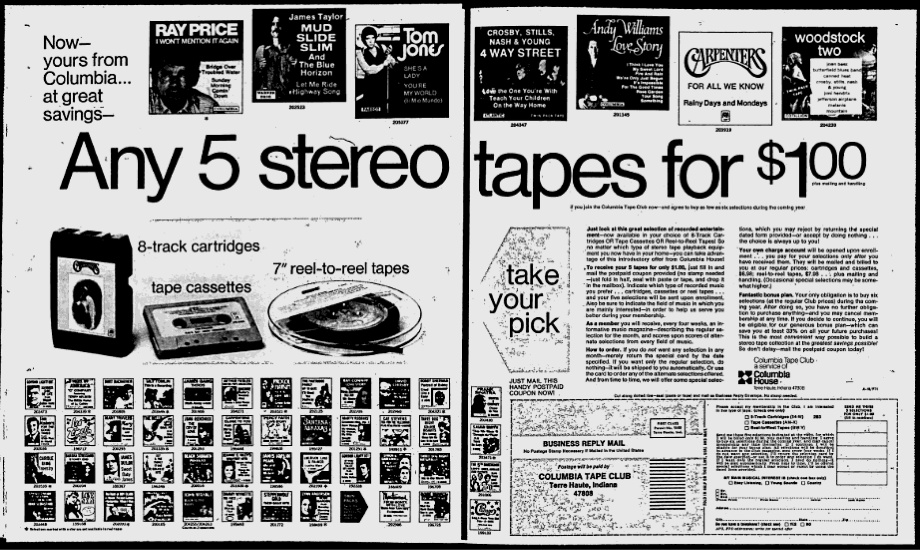 Back in the day, Columbia's Record house would send you reel to reel tapes.  Then came actual records, cassettes and 8 Track tapes.  As digital computer technology came of age, we saw this evolution become a revolution.  As computers became more readily available so did the ability to control, create, modify and copy digital files and consequently, digitally encoded music.  Once upon a time, steam power catapulted the world into an entirely new age of industry where machines could do the work of many men.  Computers and Moore's Law did a great deal more in a much shorter period of time.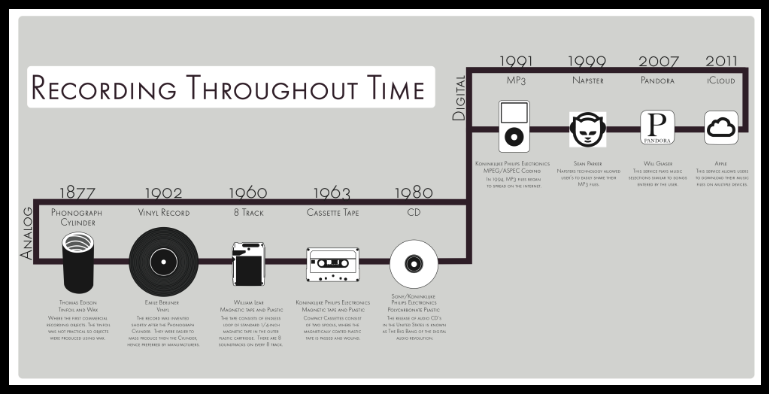 Acoustics is fascinating in that it cannot be completely controlled by electronics.  Yet portions of it exist both on the software and hardware ends of technology.  DAW's are essentially acoustic devices, simply software controlling the phase, amplitude, equalization, editing and many characteristics of sound in the electronic world.  Acoustic testing software systems allow us to capture and test with greater accuracy then ever before, both commercially available systems like Dirac, EASE and custom software written by university labs or aerospace firms.  Yet there are portions of Acoustics which are still beyond electronics.  Feedback control, mixing, mastering, editing are all still only capable by people using these electro-acoustic tools.  Perhaps one day we'll understand how we deal with sound and acoustics enough to teach technology to do it for us.
Over 100 years ago electronics took it's first steps on the road to the steep curve of Moore's Law and becoming the most effective and prolific example of applied quantum physics in the history of mankind.  Now quantum acoustics, electronics baby sister takes its' first steps on the path to the same steep curve.
Once industry professionals embrace innovation + technology, recordings will sound life-like and the world will sound so clear you could hear a pin drop anywhere and everywhere.  Acoustics will join electronics as a mature part of quantum physics when we finally trade up from the traditional techniques and materials of 1947, and relegate fiberglass, layered drywall and staggered stud wall structures to the history books.
The next chapter in the Age of Acoustics is Quantum Acoustics.  Like electronics, it's proliferation will hinge on miniaturization, performance and mass production.  When quantum acoustic devices are as thin as paper, soft as silk, and as effective as smart phones, everything will change and the world will be a much better sounding place.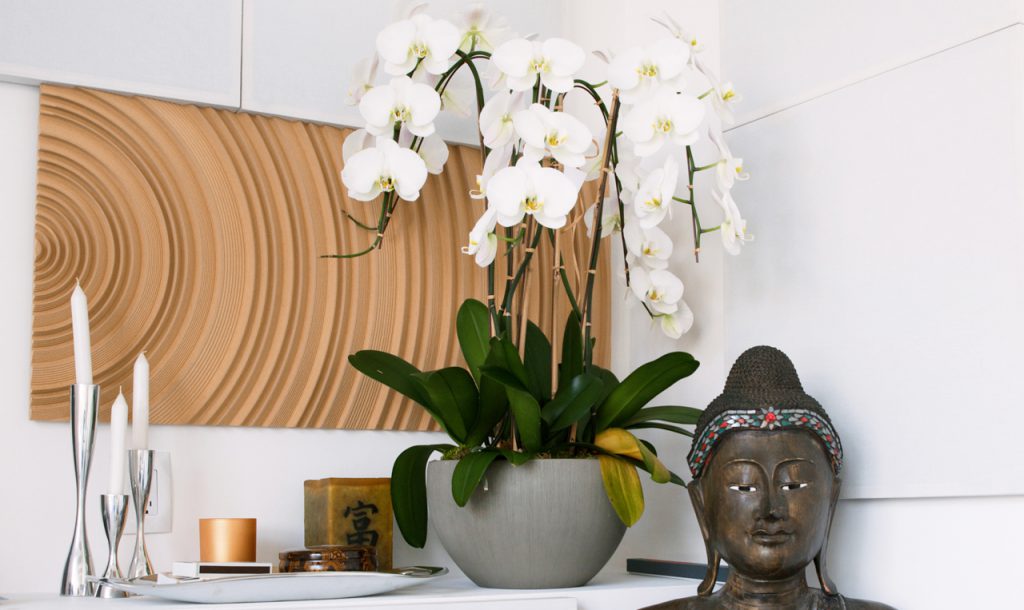 Despite all these gigantic leaps in technology, consumers continue to ask for more, time and again.  More fidelity, more songs, more storage space, more access to free music, more free wifi, more music festivals, more artists in more genres and more technology with more features.
American excess is alive and well in acoustics and audio.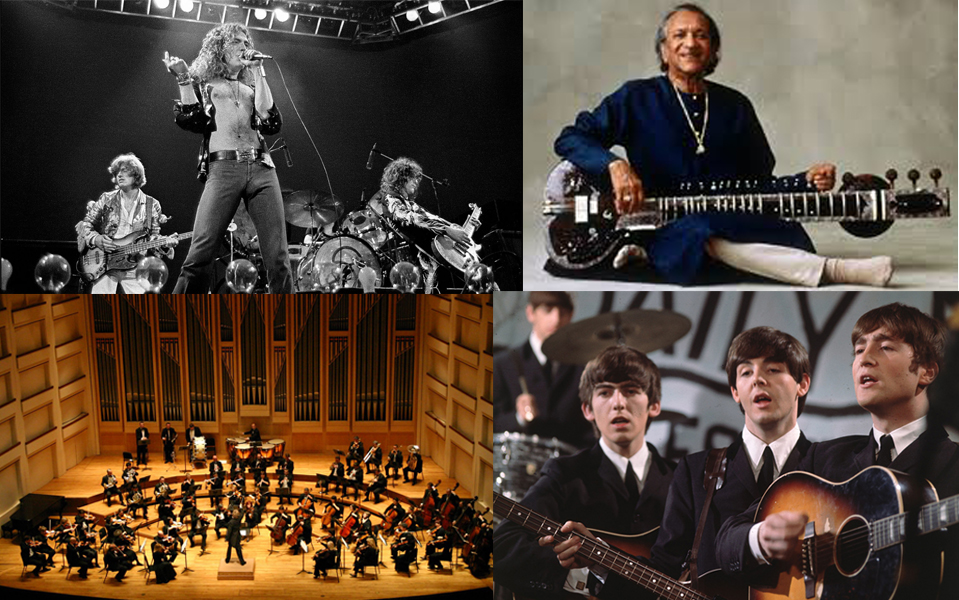 Many times since Napster and "free" music distribution led to the financial collapse of the music industry, people have asked if music will survive.  Of course it will.  Music and the music industry are two sides of a Kandinsky:  related, but two separate things.  Music is an inherent part of human culture.  Music will always survive because it's a such an core part of whom we are as a species, world-wide.  Spanning culture, age, gender and nationality, music is an integral part of being human.  Even if no one ever made another penny selling albums, concert tickets or streaming services, music as an art would continue to grow and thrive.

On the flip side, the music business is another animal altogether.  Much like many creative arts before it, music has long since become an industry, and like most industries it's primary objective is to make a profit.  Regardless of it's many pros and cons, the overall upside is that more music has become more accessible than ever before.  The downside is that except for some exceptions, musicians and music industry professionals are making less and less income than ever before.

Like many Eras before it, this Age of Acoustics has it's pros and cons.  The technology behind digital music is almost completely in the hands of the computer industry and not the music industry.  This schism can lead to a conflict of interest where those who have technological and economic control are not the creatives; not the ones producing, performing, recording and writing the music.  On the other hand, left to its own devices, the music and recording industry had decades to create a solution, yet were unable to achieve the level of technological advancement that Apple and the computer industry have.
As electronic technology evolves, the tendency is to focus on software and ignore or overlook the hardware aspect of acoustics, which is a far more effective and critical component for control and manipulation of sound.  Quantum Acoustic Devices are very much like instruments.  No matter the artist, a well crafted instrument will always create higher quality sounds than a poorly crafted one.  No software can replace a Stradivarius wielded by a consummate professional.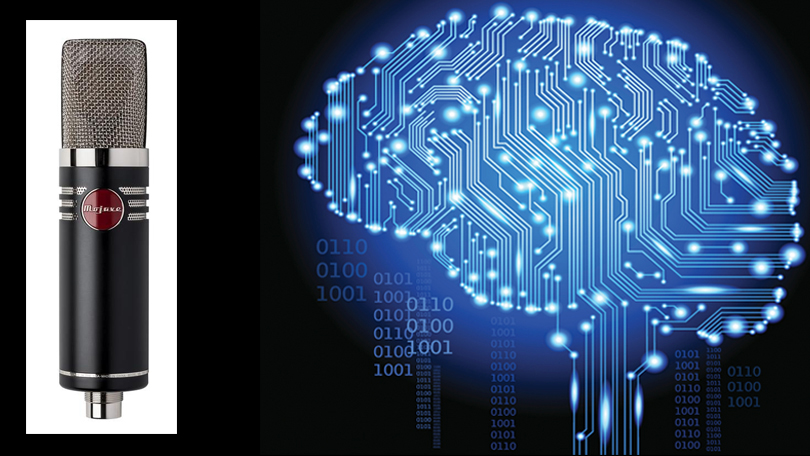 Acoustical devices are the musical instrument of our time and software is the positronic brain.  The right blend of both will lead us more quickly into a future where quantum acoustics controlled by the right software will allow us control of all sound at any phase, any frequency and any amplitude, with paper thin quantum devices,  controlled by electro-telepathic patches on our temples.
Don't blink or you may miss it.  It may sound like science fiction now, but it's only a moment away.
Peace, – H