Project Location: Malibu, CA
Completion Date: September | 2018
Product Type: ZR SR 8, ZR SR 12, ZR SR 24, ZR SR 8+, ZR SR 24+, ZR Hybrid Ultra-Light Screen
Services: ZR Acoustics® Custom Design Layout
Owner / Client: Audiomachine
Photographer: DHDI
Nestled in the hills of Malibu, Audiomachine's new Studio is home to the dynamic and prolific compositions of Paul Dinletir.  Outfitted with a 9' Fazioli Grand Piano, Bricasti M7 Reverbs and an opulent selection of keyboards, synthesizers and outboard gear, Audiomachine is a virtuoso of acoustic environments.  Audiomachine Studios produces trailer music for feature films, video games, and events such as Avengers: Infinity War, Black Panther, the 2018 Winter Olympics, Call of Duty WWII, etc. A full list of projects can be viewed here on their website.
"My new ZR Acoustics room is truly incredible! I'm blown away with the detail and accuracy that I'm hearing.  Translation has never been better, what I hear is what I get.  Hanson and his amazing team are real pros and the customer service and attention to detail has been top notch."
Paul Dinletir  |  Composer, Founder/Owner Audiomachine
"The ZR technology blew me away hearing it the first time. I was very surprised how balanced the entire EQ spectrum was. "             – Steffan Michael Koch  |  Producer + Composer Audiomachine
Audiomachine is a Virtuoso Grade ZR Acoustics® Studio with a custom CDL.
GALLERY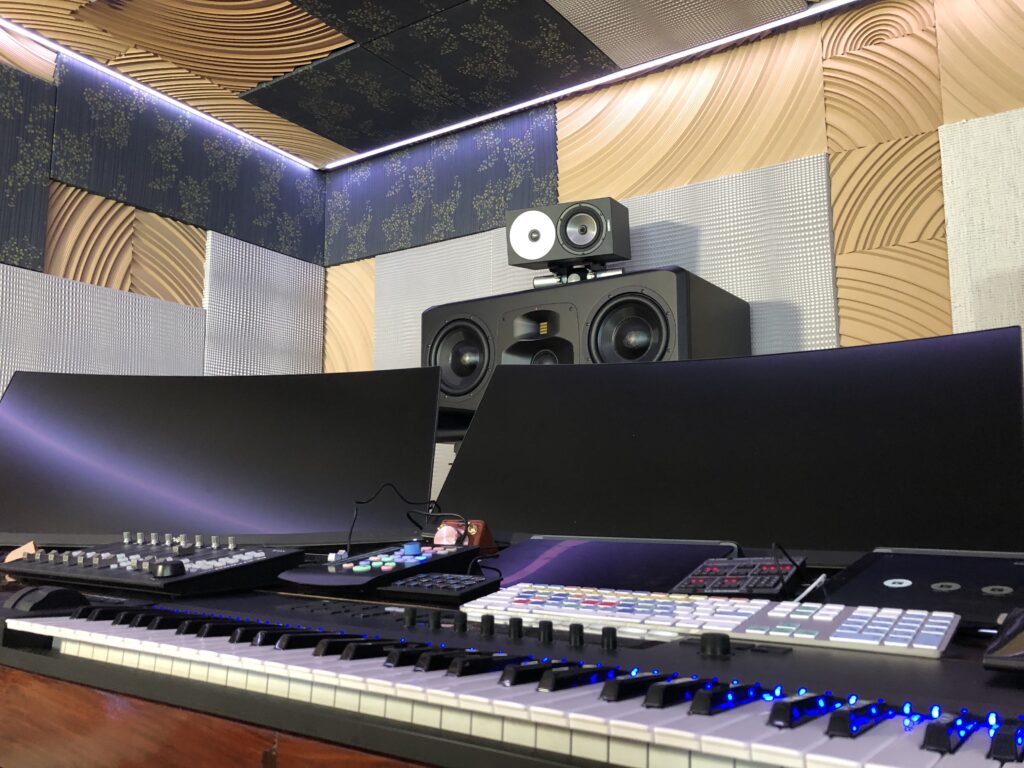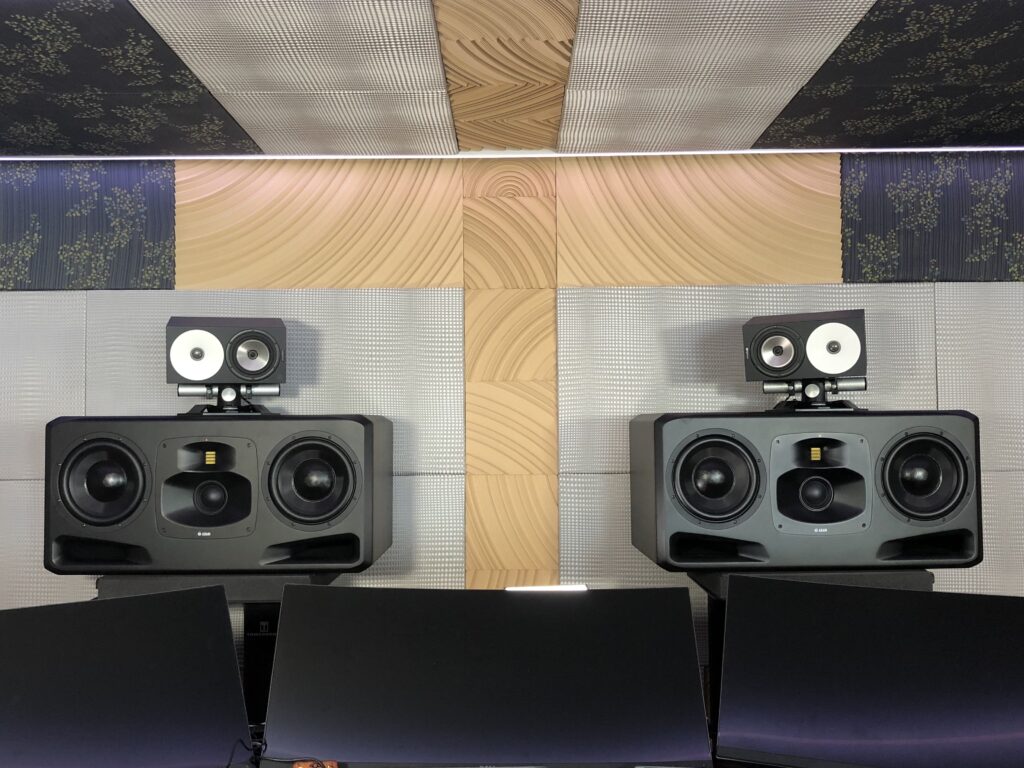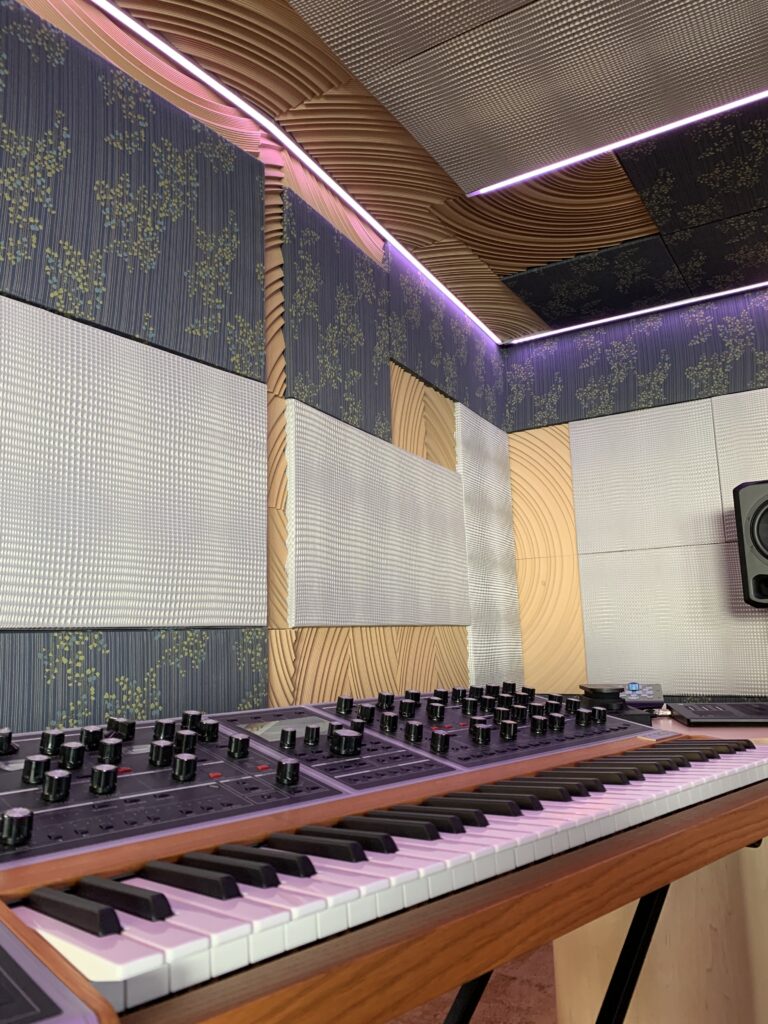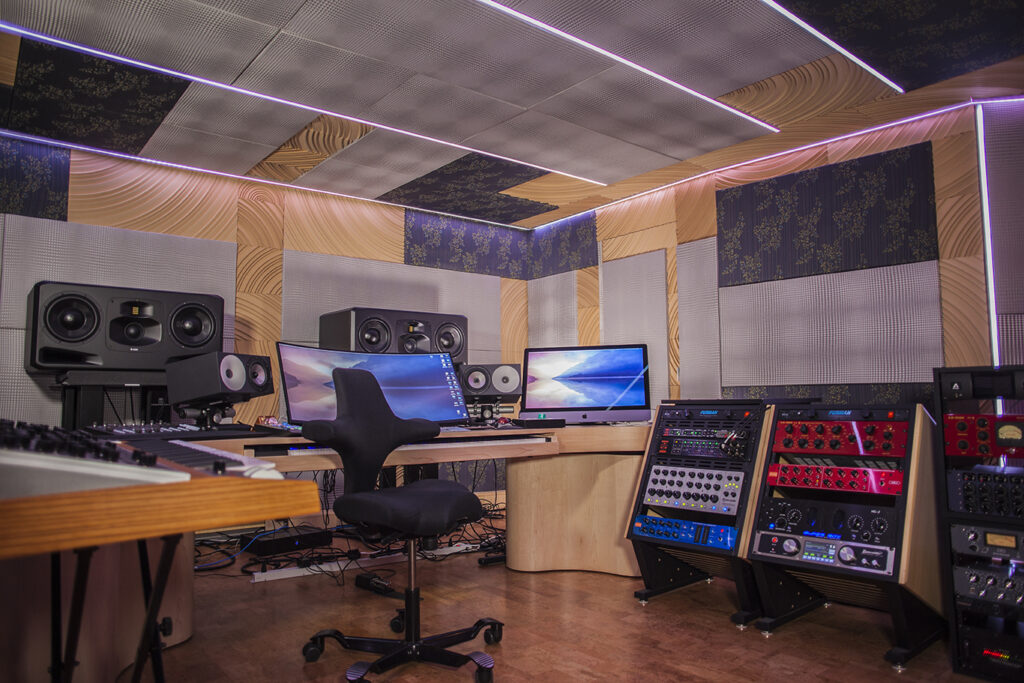 ---
More information on ZR Acoustics Products
ZR Acoustics®  |  Glossary of Terms
---
Key Audio Equipment
Avid Pro Tools 12
Apple Logic Pro X
Adam S3H + Amphion One12
Apogee Symphony I/O Mk II
Fazioli F278