Completion Date: November | 2018
Product Type: ZR Acoustics SR4, ZR Wings (custom), Micro Screens (custom), The CAT System
Services: Acoustical Consulting +Custom Design Layout of ZR Quantum Devices
Owner / Client: Underground Sun | David Franz + Sarah Todd
Photographer: DHDI
The brainchild of David Franz + Sarah Todd, Underground Sun's travelling music machine is a fully tricked out Airstream with a ZR Acoustics® Studio tucked inside. The 32' long silver bullet has all the accoutrements of home plus a full HD studio for tracking, mixing and mastering. ZR Acoustics was chosen as the only solution to creating a sense of open spaciousness with spherical imaging in a small, highly reverberant space.
Each and every piece of Underground Sun's Airstream Studio is a custom Quantum Acoustics™ device or CAT System panel. ZR Wings make the concave windows completely inaudible while doubling as blackout shades for photo and video shoots. Hundreds of custom SR4's create a beautiful mosaic on the curved ceiling, converting the terribly perfect sound-reflecting ceiling into a mastering grade surface, non-existent to sound waves. Two custom ZR Micro Screens act as the rear of the studio, perfectly match the curve of the Airstreams' beautiful aluminum interior from ceiling to floor. They create the iconic ZR effect and render everything beyond the screens inaudible. CAT System panels control reflections off the door and opposing wall using the latest innovation in multi-dimensional, traditional absorption.
"We didn't know if it was possible to turn a tin can into a professionally treated and tuned music studio, but we knew if someone could do it, it was Hanson Hsu and his team at DHDI. With careful attention, they took the unique space of our 1987 Airstream that was impossible to work in due to its reflectivity, and created a room free of artifacts that is beyond suitable for recording, mixing, and mastering.  Using the latest in ZR Acoustics® customized to our unusual environment, they worked with precision and dedication to sonic quality, and we couldn't be more pleased with the outcome.
Almost as important to us as the sound of the space was the look and feel.  Hanson's choice of stylish, high-grade fabric options and sleek, sexy designs cannot be overstated.  It was no small feat to customize sound treatment for an irregularly-shaped, mobile studio while maintaining adaptability for multiple living uses.  The team at DHDI enthusiastically met the challenge and exceeded our expectations with a fully convertible studio treatment that sets up or stows away in five minutes.  The functionality of the space enables productivity and  its vibey aesthetic inspires our creativity."
– David Franz   |  Underground Sun 
For ZR demos or studio time please contact Underground Sun Studios.
GALLERY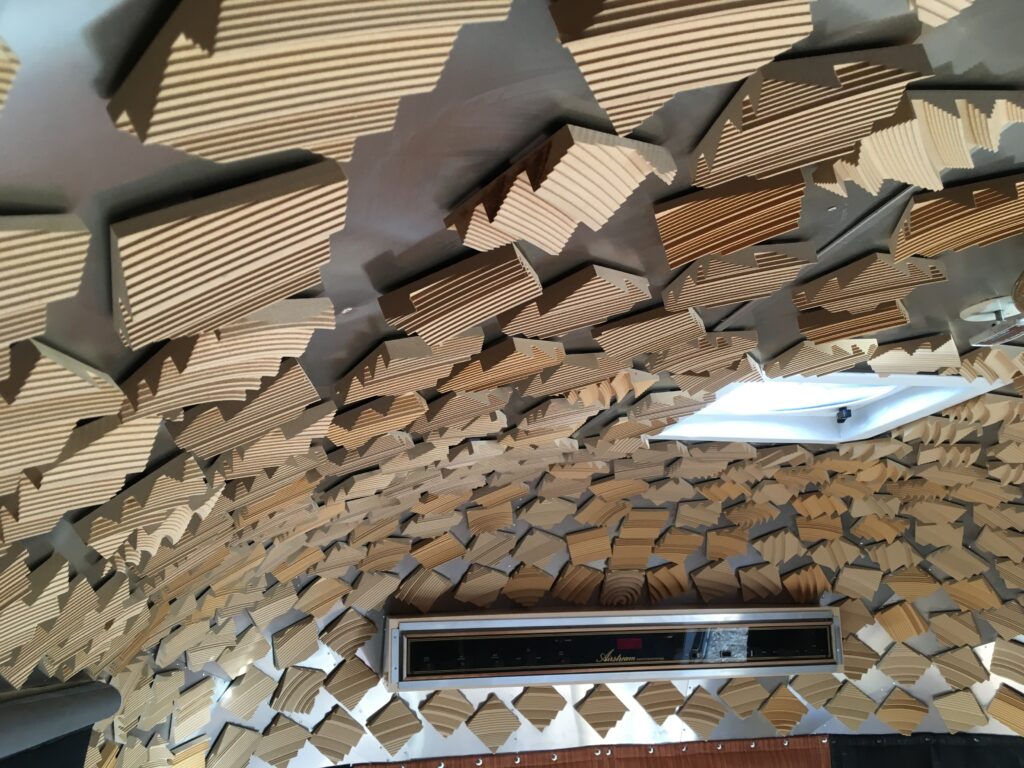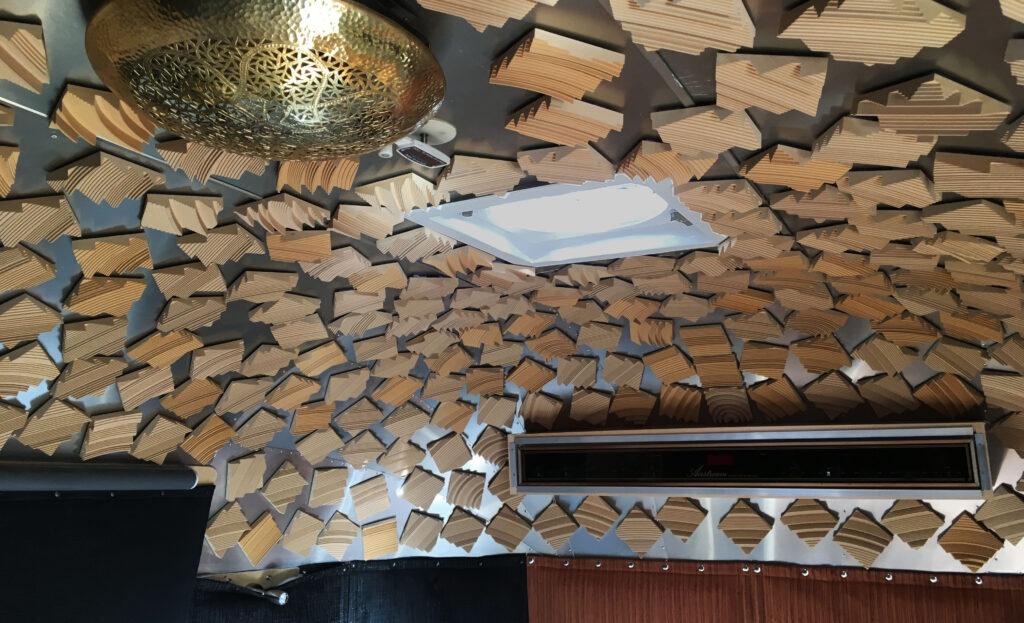 Key Audio Equipment
New Macbook Pro with the works, Pro Tools, Ableton Live, Apogee Digital Thunderbolt Ensemble (interface) + Control (remote), Glyph hard drives, Grace mic preamp, PMC/Digidesign monitors, ADAM Sub8 subwoofer, Neumann U87, BeyerDynamic + Sony headphones, and Gretsch/Rickenbacker/Taylor guitars