Profiles features current and future icons sharing their views on the creative process, making art, and life itself.
For posterity's sake, DHDI is proud to present these industry influencers sharing their honest, uncensored stories and behind-the-scenes moments with raw opinions, strong viewpoints and advice to future generations of artists and designers.
Profiles is free to watch for everyone.  If you have a mentor or icon you'd like to see on Profiles please contact us.
Current Guests on DHDI Profiles
Ron McMaster
Andrew Lipinski
AeB
CJ Vanston
Pete Doell
Glenn Phoenix
Billy Klein
---
Contact Us | Purchase Information
ZR Acoustics®  |  Glossary of Terms
---
Ron McMaster  |  Drummer ~ Mastering Engineer ~ Capitol Records
Capitol's legendary mastering engineer Ron McMaster shares his thoughts on being in a band, learning his craft and the subtleties of mastering music.  His 38 year career spans generations of artists, technology and social change in America.  McMaster gives advice to the next generation while storytelling from behind the scenes in the basement mastering lab studios at Johnny Mercer's iconic architectural jukebox.  From working on music with Frank Sinatra to Jack White, his vast body of work is eclipsed only by his experiences and warm, friendly personality.
---
Andrew Lipinski  |  Speaker Designer ~ Musician ~ Composer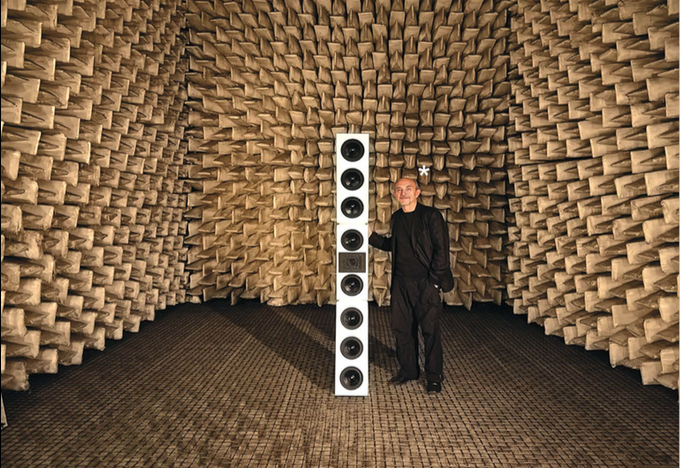 Andrew Lipinski an audio engineer and producer derived from Poland, educated in Europe, based in the United States, and professionally active around the globe. He is the founder of Lipinski Sound, recording engineer, and innovator. The U.S. National Institute of Standards and Technology  has recognized Andrew Lipinski's outstanding hearing abilities. He is the only individual to receive a 100% score on evaluation of phonographic recording thus far, rated  a mere 1:1000 chance among pro audio professionals.
---
Contact Us | Purchase Information
ZR Acoustics®  |  Glossary of Terms
---
AeB  |  Musician ~ Composer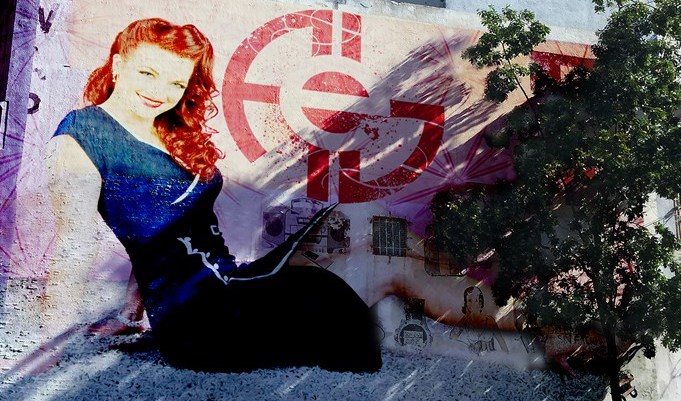 A radical, eclectic soul, Adrienne "Aeb" Byrne is a woman of idiosyncratic talents. AeB fuses her multitude of talents into a unified expression whenever she can, through some of L.A.'s most favored clubs alongside contemporary greats such as Alice Cooper, Robby Krieger of the Doors, Tommy Thayer (Kiss), Alex Lifeson (Rush), and Danny Seraphine (Chicago). A classically trained jazz musician, AeB has expanded her expertise in other musical ventures such as the flute, handpan, synths, and dozens more. Her band Translucent Ham Sandwich reflects her funky, quirky vibe in a musical expression.
1.  "How did your musical career begin?"
2.  "What was your first gig like?"
3.  "How many instruments do you play?"
4.  "How do you make peace with this myriad of art?"
5.  "Where do you see the industry going?"
6.  "What was your first experience with ZR Acoustics® ?"
---
Contact Us | Purchase Information
ZR Acoustics®  |  Glossary of Terms
---
CJ Vanston  |  Producer ~ Composer ~ Musician
"I'm the most well known completely unfamous person in the industry." – CJ Vanston.
Truly a renaissance artist, CJ has produced and performed with a multitude of artists, ranging from Toto to Joe Cocker, Spinal Tap to Ringo Starr, Tina Turner to Barbra Streisand, and B.B. King to Tears for Fears. With decades of experience as musical director, composer and keyboardist, CJ is always the life of the party and a force of nature in the world of music. A portfolio spanning the entire industry including work for HBO, Netflix and films such as Sweet Home Alabama, Slingshot, and If these Walls Could Talk are second only to his enigmatic, charming personality and ability to tell stories like no other.
Complete Series
---
Contact Us | Purchase Information
ZR Acoustics®  |  Glossary of Terms
---
Peter Doell  |  Mastering Engineer ~ AfterMaster
Peter Doell is one of the most renowned mastering engineers in the industry. Doell worked as an engineer at Wally Heider's, Sunset Sound, and Capitol as well as working as a score recordist at Sony Pictures Entertainment, and a mastering engineer at Universal before working for AfterMaster as Senior Mastering Engineer. With over 35 years of eclectic experience and hundreds of chart-topping records, Doell is an industry pro with a discography a mile long. Notable credits include: Josh Groban, Frank Sinatra, Kurupt, John Waite, Glenn Frey, Celine Dion, Dave Coz, Miss Saigon, Miles Davis, Brian McKnight, Toto, Dwight Yoakam, Marilyn Manson, Los Lobos, Harry Connick Jr., The Beach Boys, Dashboard Confessional, Willie Nelson, Sheryl Crow, American Idol, The Voice, as well as working on scores for Road to Perdition, and Black Hawk Down.
Complete Series
---
Contact Us | Purchase Information
ZR Acoustics®  |  Glossary of Terms
---
Glenn Phoenix  |  Owner ~ Westlake Audio
Glenn Phoenix is an industry legend from his days at 3M to Westlake Audio.  He continues to push the boundaries of audio with the discovery of PE Distortion in 1999.  Westlake's trifecta of Studio, speakers and sales was a unique and legendary combination in the audio and entertainment industry.  Currently the owner of Westlake Audio speaker division, Phoenix discovered "P.E. Distortion", a phenomenon in which rogue electrons create impedance pathways in air molecules, leading to audible distortion.
Complete Series
---
Contact Us | Purchase Information
ZR Acoustics®  |  Glossary of Terms
---
Billy Klein  |  Hybrid Studios
Orange County welcomes the Ultimate in Acoustical Performance with the arrival of Hybrid Studios. The new, purpose built Control Room is a Virtuoso Caliber ZR Design paired with the speed, efficiency and economy of ZR Prefab. The enormous Live Room is a Hybrid of ZR Products strategically placed for maximum acoustic clarity and aesthetic value. ZR Micros + ZR Sample Rate 8 Bits surgically placed on all surfaces create the legendary ZR Acoustics® Lifelike Aural Imaging. A beautiful confluence of three dimensional acoustics, green screen video technology, and aesthetics. Hybrid Studios is elegantly appointed with Interior Designs by Wiley Architects, Jonathan Lopez project manager.
"When we brought DHDI onto our project, our control room was so reverberant that you couldn't even have a conversation with a person standing two feet away. Now our room has no reflections and is incredibly accurate. They definitely worked miracles!"
-Billy Klein [Owner | Producer | Engineer]
Complete Series
---
Contact Us | Purchase Information
ZR Acoustics®  |  Glossary of Terms
---
ZR Acoustics®  |  The Ultimate Listening Experience