Quantum Acoustics™ is Quantum Physics applied to air molecules.  At the heart of this revolutionary new design paradigm is Control of Air.  As sound rides on air, control of air means control of sound.  The consequence is a dramatic and profound effect on the propagation, perception and cognition of sound energy. Examples of effects include broadband control of audible sound in ultra-thin devices as thin as 2 mm up to 1.25″.  The control of intelligibility, imaging and definition are all improved.
Wave Behaviour
What we know
…is that specific characteristics of quantum acoustics are repeatable, reproducible and perceivable in both the laboratory and the real world. The cause and effect between these characteristics and applied quantum physics is dramatic, clear and obvious. It appears that Acoustics follows the same rules which have governed Electronics for over 100 years:  resolution, geometry and mathematics are far more effective than mass and density.
---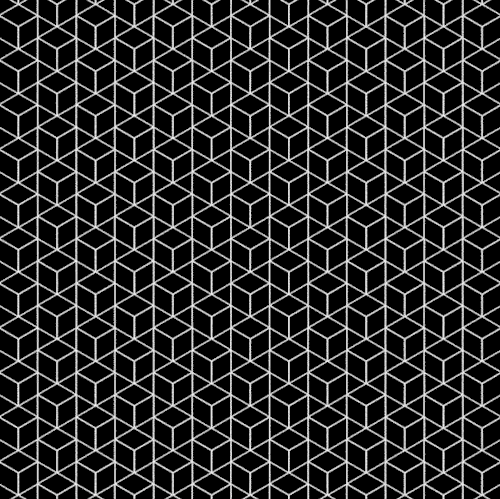 Individual Particle behaviour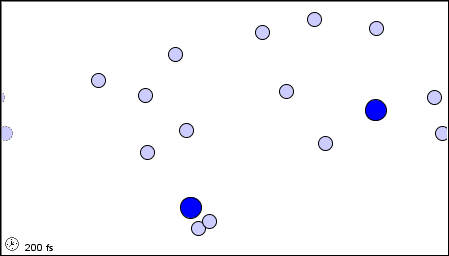 Basic Wave behaviour
---
The constant, repeatable and reproducible behaviors created by quantum acoustics are both measured and experienced.  Traditional acoustics and classical mechanical physics have no explanation for how these traits can exist. For example, how long wavelengths of sound can be controlled with a flexible, 1″ thick acoustical device. According to newtonian quarter wave theory, you must have a quarter or 0.25 of the wavelength in order to control a low frequency waveform.  In other words, to control a 100 hz waveform, which is 11.3 feet long at one duty cycle, you would divide by four (4) and get 2.825 feet.  This is a quarter of the wave, and supposedly the minimum dimension required to control a 100 hz waveform.  So how can a quantum acoustic device only 0.1042 feet (1.25″ thick) control this same low frequency waveform?
---
Long vs. Short Wavelength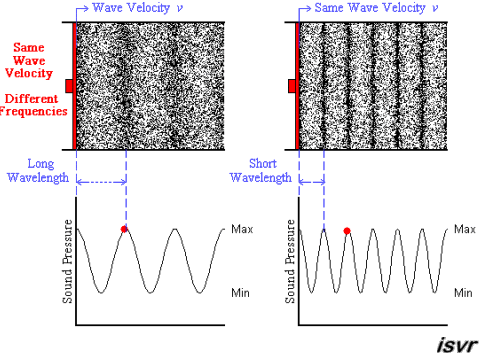 Sound is Everywhere in the Atmosphere Globally
---
To find answers, DHDI consulted with the experts.  They are all leaders in physics and it's applications in audio, and strangers to each other. Each one was given identical copies of laboratory test data performed by an independent third party testing lab. Independently, they were all given a listening demonstration of ZR Acoustics® . After reviewing the test data and experiencing ZR in person, they were all asked a simple question:  how do you explain this type of acoustical behavior?  Nearly a year later, all the physicists responded within a week of each other with identical remarks:  "these phenomena are not explicable by classical mechanical means but only by quantum acoustics".
---
Wavelengths of Sound
---
The role of cutting edge research is to continuously bridge the gap between theoretical ideas and the real world. Recent experiments show that quantum physics applies to even biological cells which are the size of planets compared to electrons. As physicists continue to unveil the underlying secrets of how these widespread phenomena occur, the potential applications are limitless:  acoustics, biology, teleportation, health, architecture, and many more.  Recent experiments in quantum physics show that behavior which was previously limited to sub-atomic particles is actually widely applicable in other areas. For instance, several areas of biology such as smell, photosynthesis and bird migration are now proven to be governed by the rules of quantum physics.  (see references below) This gives us a better understanding that if quantum physics can effect such complex and large things as biological cells, it can also effect smaller, simpler molecules such as air which are somewhere between the size of an electron and a biological cell.
The ZR paradigm is embedded with higher order mathematics, complex topologies, and Extreme Acoustic Resolution to achieve quantum behavior.  Quantum Physics and wave particle duality were proven to be a reality in the early 1900's. It is the basis for the entire Era of Electronics. The concept is that until they are observed, electrons can behave as waves, as individual particles or as both at the same time. ZR Acoustics® creates the proper environment to control the behavior of Air molecules, forcing them to change from wave fashion to individual particle fashion. When Air molecules behave as individual particles (i.e. no wave behavior), sound energy has no medium to ride upon. Like a radio signal without a carrier wave, the sound simply ceases to exist. In conjunction with precise designs, this effect dramatically increases Phase Coherence, consequently improving both imaging and spaciousness.
"If I were not a physicist, I would probably be a musician. I often think in music. I live my daydreams in music. I see my life in terms of music." – Albert Einstein
60 second video explaining Wave Particle Duality by minutephysics.
NOVA  |  Einstein's Quantum Riddle
---
What we don't know
…is the minutia and underlying reasons for every detail of how quantum mechanics effects air molecules.  How does quantum physics achieve such dramatic and unusual control of particles, cells and objects larger than an atom? Until recently, quantum mechanical behavior was understood to be limited to sub atomic particles such as the electron, the proton and the neutron.   In practice, quantum acoustics is very much like electronics in the early 1900's:  designers, engineers and technicians were building electronic devices every day with repeatable, reproducible results while Einstein, Planck and Bohr were debating the inner workings of the universe via theoretical quantum physics. Quantum Acoustics' effects and performance are repeatable and reproducible every day, while physicists continue to discuss the theoretical concepts of dark matter and the theories of a quantum universe.
---
Contact Us | Purchase Information
ZR Acoustics®  |  Glossary of Terms
---
Notable research on Quantum Physics in these areas: