---
ZR Acoustics®  |  The Ultimate Listening Experience
Impeccable Imaging    |    Elegant    |    Wall to Wall Sweet Spots    |    Aesthetic    |    Quantum  Acoustic Technology
The DaVinci Box is a Trifecta of the latest technologies for Acoustics, Building, and Audio/Video electronics.  Better, Faster + Cheaper, they are a Brick & Mortar replacement at Internet Speed:  16 weeks vs. 2-1/2 years.
Combining the latest architectural building + entertainment industry technologies in one beautiful form factor, The DaVinci Box is a Rock & Roll Stadium show in a Military-Grade acoustically isolated SCIF structure with Quantum Acoustics™ and Life-Like Imaging.  In other words, the loudest, clearest audio with 4K video, in the quietest building with the clearest acoustics in a fraction of the time for less money. To accommodate any need, the DaVinci Box can be built in any shape and any size.
Highest Performance, Faster than Construction + Economical.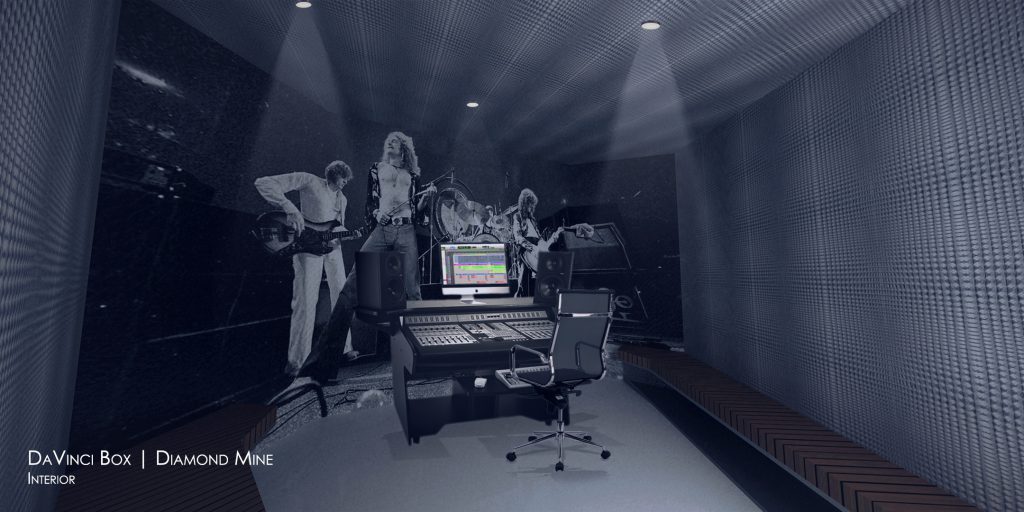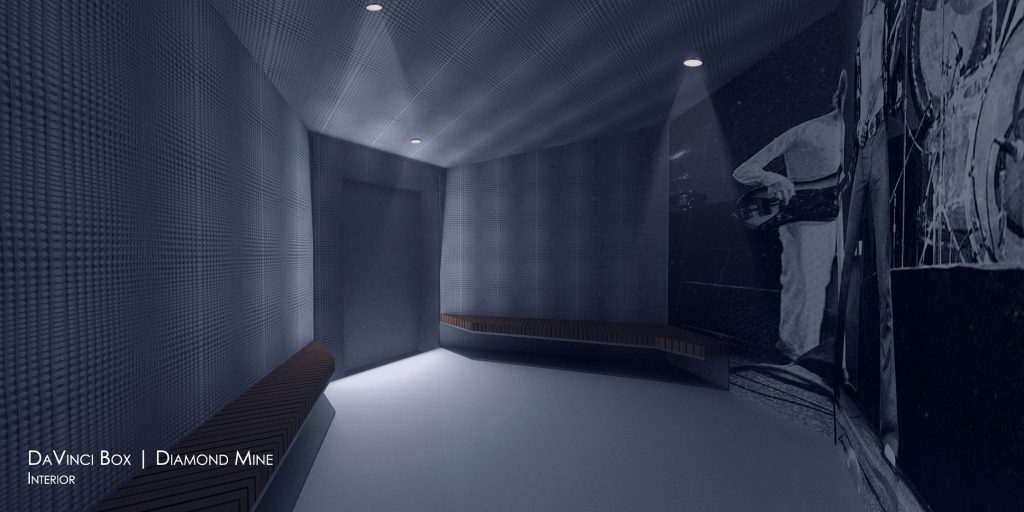 ---
ZR Acoustics®    |     Quantum Acoustics     |     Q & A     |     Comparison Sheet     |     MultiVerse | Portfolio    |     Contact Us
---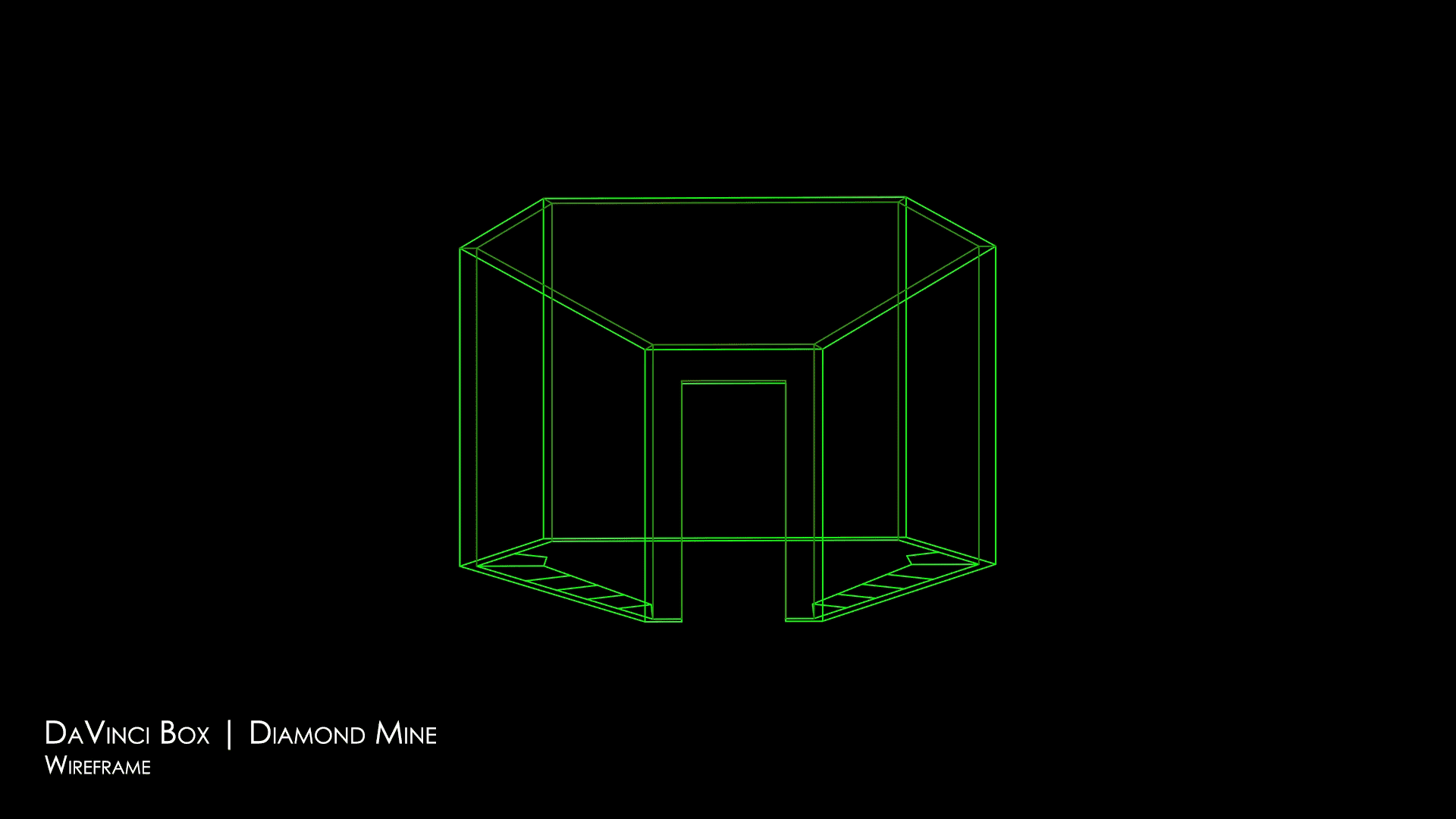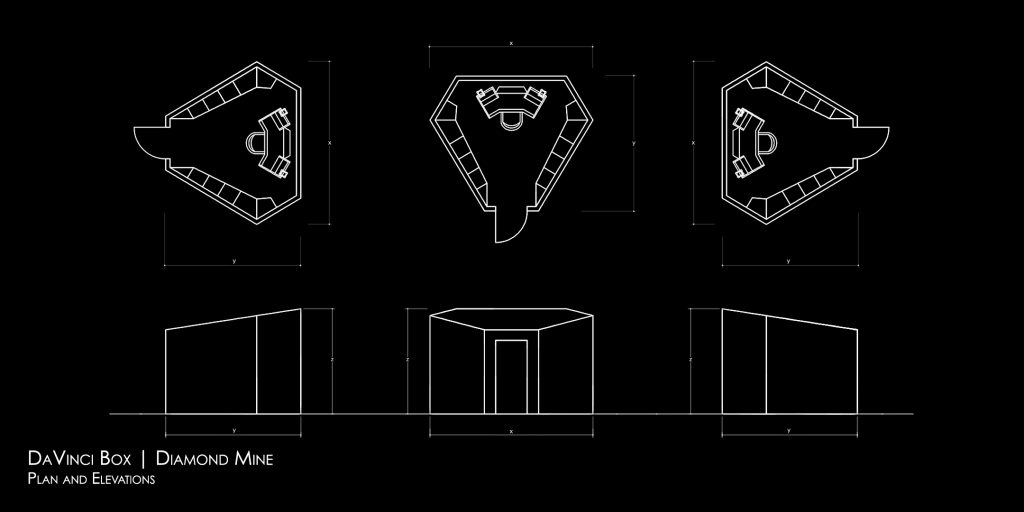 ---
ZR Acoustics®    |     Quantum Acoustics     |     Q & A     |     Comparison Sheet     |     MultiVerse | Portfolio    |     Contact Us
---
The Trifecta of Technology at the core of The DaVinci Box
Clair Brothers Systems Integration | 4K Video + World Class Audio
IAC Military Grade Structures with Sound Isolation 70 STC  /  NIC 50 or greater as required.
DHDI Quantum Acoustics™ Technology  |  ZR Acoustics®  
What makes The DaVinci Box better than slow, expensive construction with unexpected change orders and cost overruns?  First of all, fixed costs per written quote.  Secondly completion in a fraction of the time construction takes to build a permanent structure.  Thirdly, Guaranteed Acoustic Isolation by the nation's oldest and most respected sound structure manufacturer.  Fourth, Quantum Acoustic Signatures with immersive, Life-Like Imaging and wall-to-wall sweet spots
Fits into any existing structure  |  Interior or Exterior  |  Transportable
Completely Independent of Permanent Building Structures

Structure (Acoustically Isolated)
Acoustics (Quantum Technology)
Rock & Roll Audio & Video
Power
HVAC
Interior Design

Fully modular, re-usable, with guaranteed isolation performance performance.
As fast as 16 weeks on site up and running vs. 2 -1/2 years or more for a 20,000 sq. ft. structure.
Green, usable many times.
---
The DaVinci Box Trifecta Partners
The Clair name has deep roots in the live entertainment and production industry with the founding of Clair Brothers in 1966. The company dates back to the beginning of rock and roll, creating live productions for classic artists like Elvis, Cream and Frankie Valley to Clair Global's modern day A-listers like U2, Garth Brooks, and Paul McCartney. Clair Brothers cofounder, Roy Clair, has since built on this success by adding an audiovisual/theatrical lighting systems integrator (Clair Solutions) and loudspeaker manufacturer to his name. Given Clair's pioneering experience, in all things entertainment, this company has a unique set of skills which imbues The DaVinci Box to be a Live Concert Venue, a Green Screen Video capture room, or a 4K post production editing studio.
IAC is the worldwide leader in industrial noise control and unparalleled at creating isolated building structures for sound, entertainment and military applications.  Interior or Exterior use, these structures are the creme de la creme with guaranteed performance values tested in independent test laboratories.  Founded in 1949 by the late, great Martin Hirschorn, IAC's skill and adept ability to create custom noise control systems and products created a new genre of technology which continues to grow and innovate even today, nearly 70 years later.
DHDI is the leader in applied Quantum Acoustics™ Technology with 20 years of experience in Acoustical design and Consulting for Entertainment, Aerospace and Transportation projects as well as Facility Design and industrial design for quantum acoustical devices.  The inventors of ZR Acoustics®, this design paradigm renders any surface Inaudible to the human ear, allowing any interior spaces to have revolutionary characteristics such as;  Wall-to-Wall Sweet Spots, Fully Immersive Acoustics and Spherical, Life-Like Imaging in any shape or size room.  The DaVinci Box is the latest in a long lineage of innovative technologies designed for the architectural and entertainment fields.  From this lineage and a need in the housing and commercial real estate industries, DHDI's founder created Nomad Arc Inc;  a line of ultra modern building structures for residential and commercial use, fully factory manufactured with the detail and elegance of a hand built, custom structure.
---
ZR Acoustics®    |     Quantum Acoustics     |     Q & A     |     Comparison Sheet     |     MultiVerse | Portfolio    |     Contact Us
---
Examples of IAC's work.  Can be scaled up for larger projects or down to cubicle/edit bay size.  |  Pictured here Cummins Hemi-Anechoic Chamber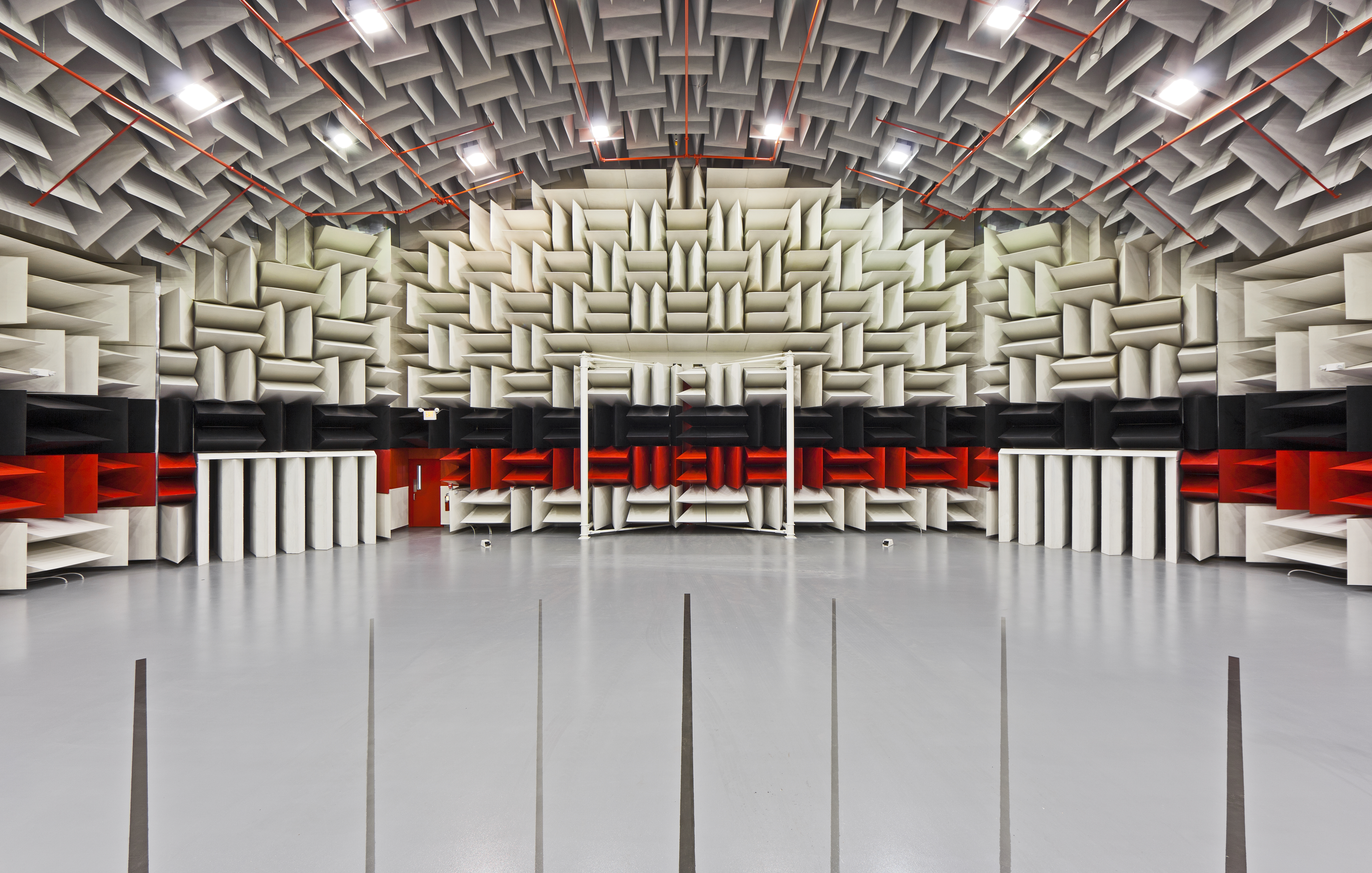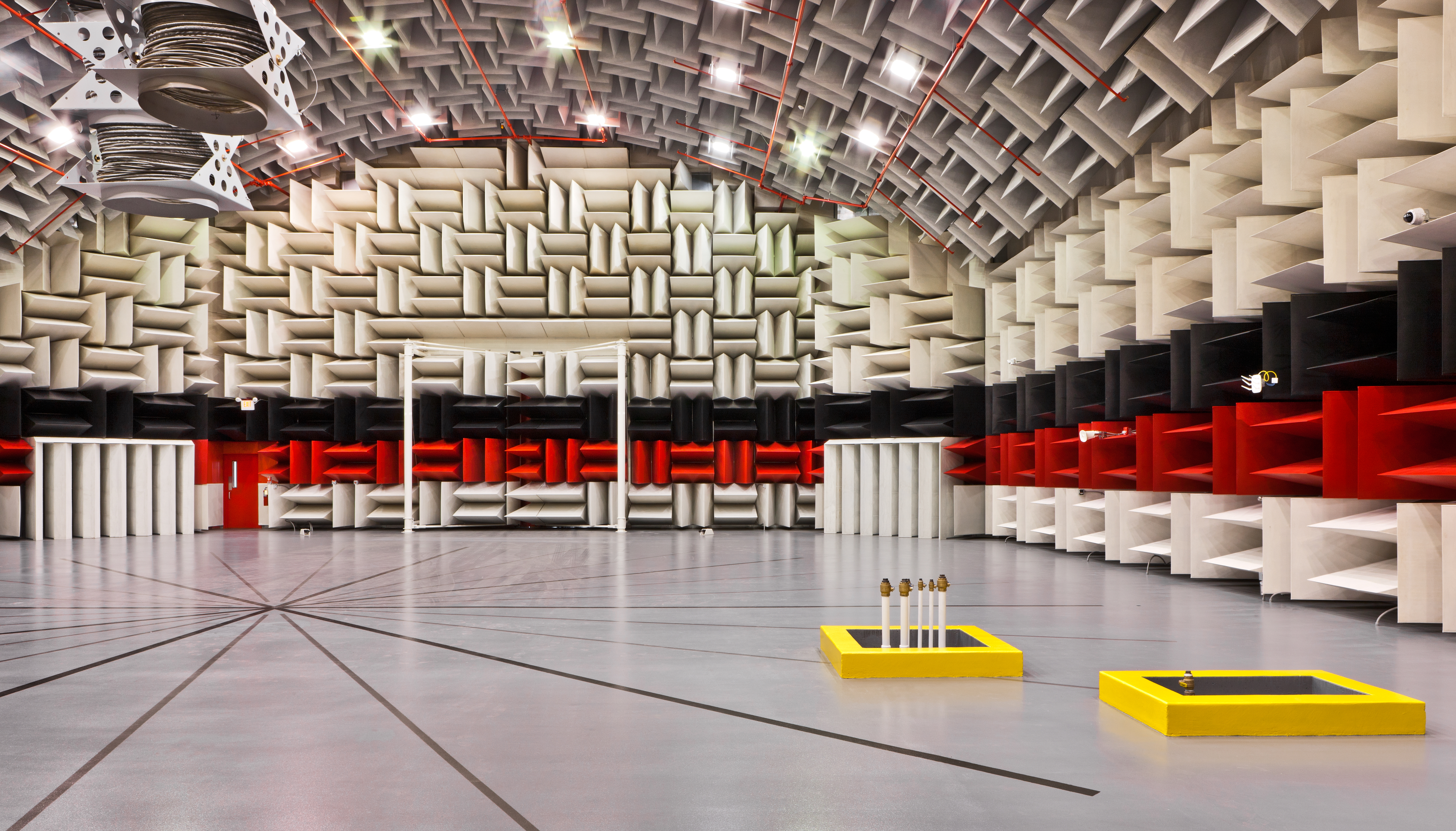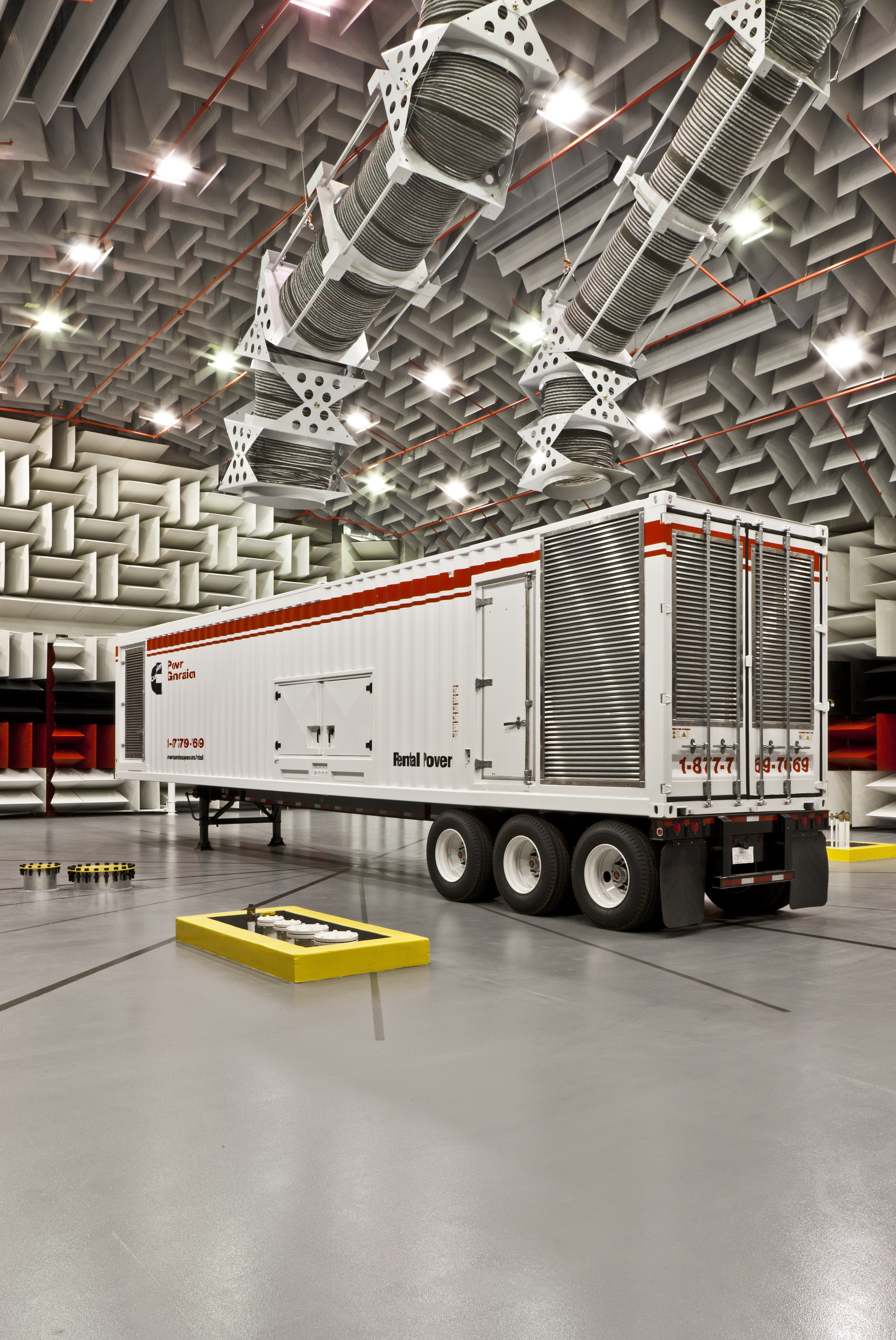 ---
ZR Acoustics®    |     Quantum Acoustics     |     Q & A     |     Comparison Sheet     |     MultiVerse | Portfolio    |     Contact Us
---
Examples of Clair Brother's Work.  Can be scaled down for indoor DaVinci Box applications or used as Stadium Size for Exterior DaVinci Box applications.  Pictured here are concert systems for U2 and Garth Brooks.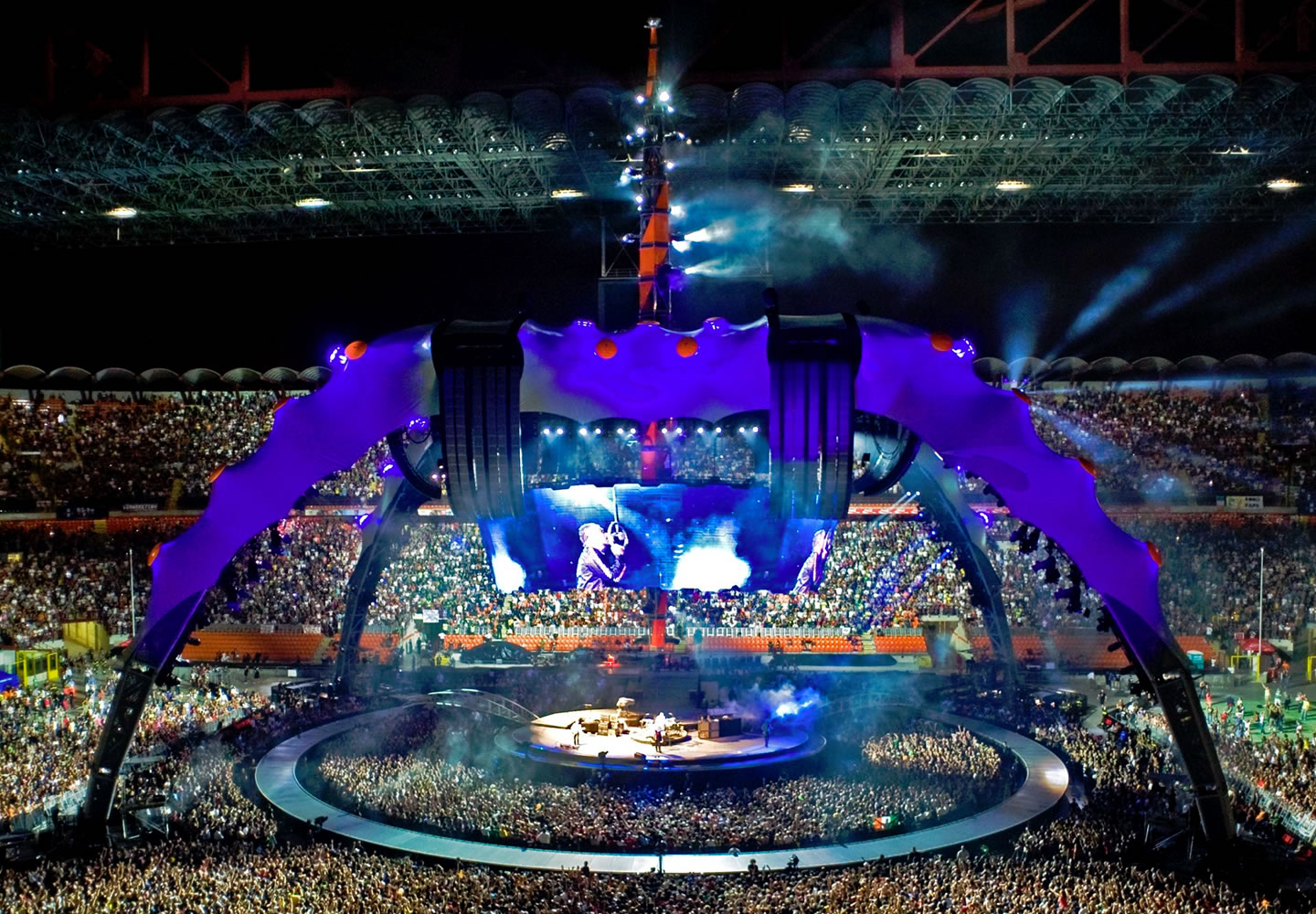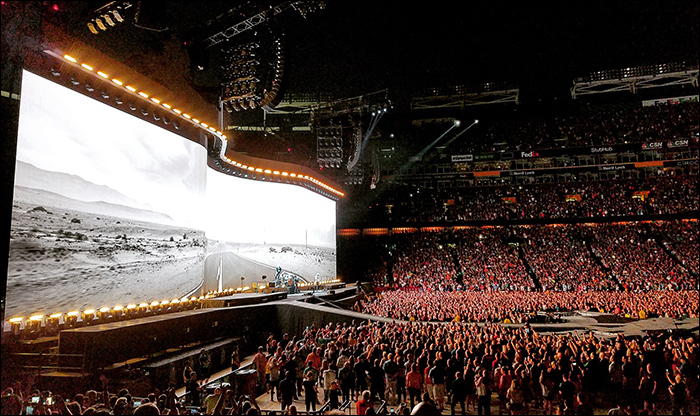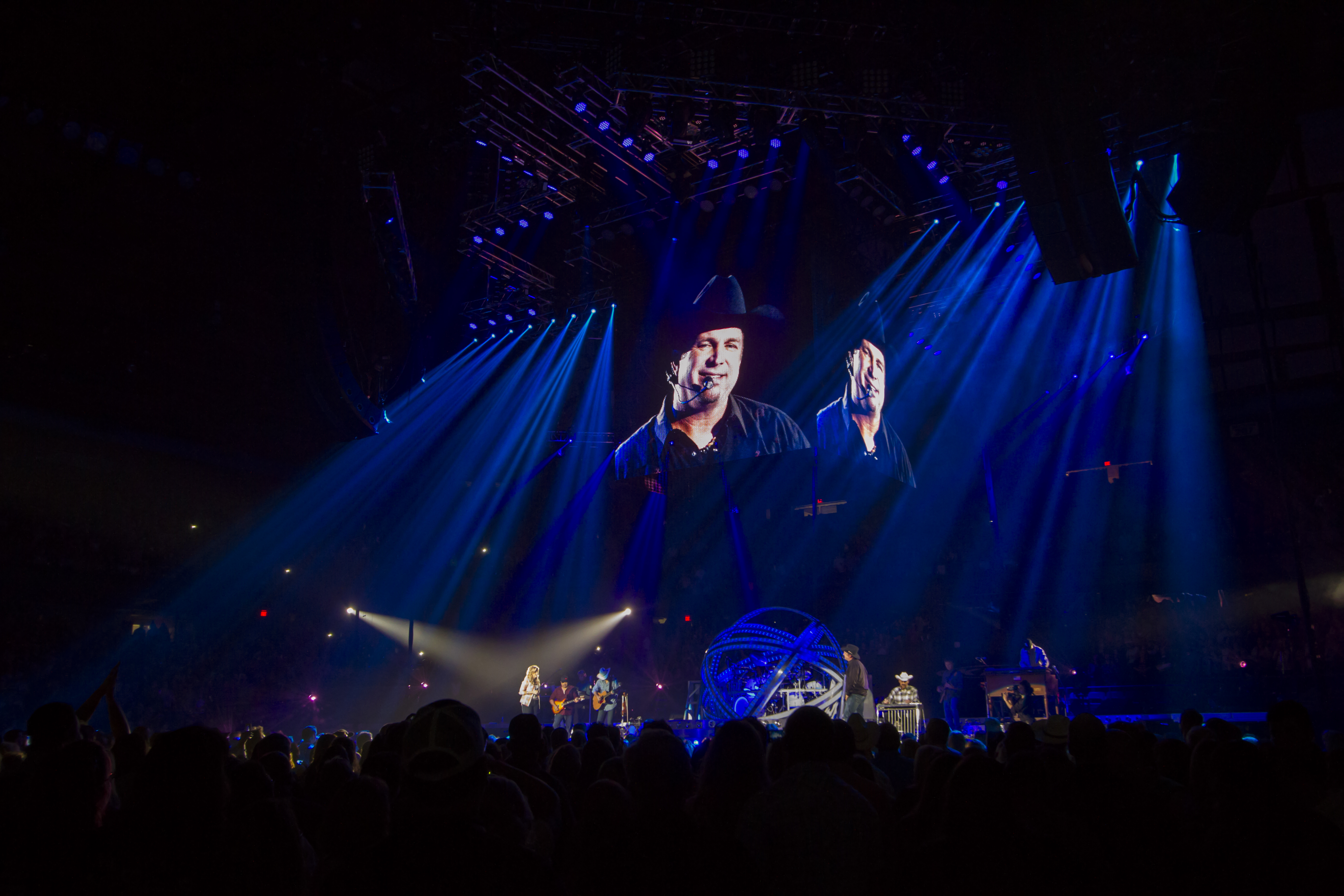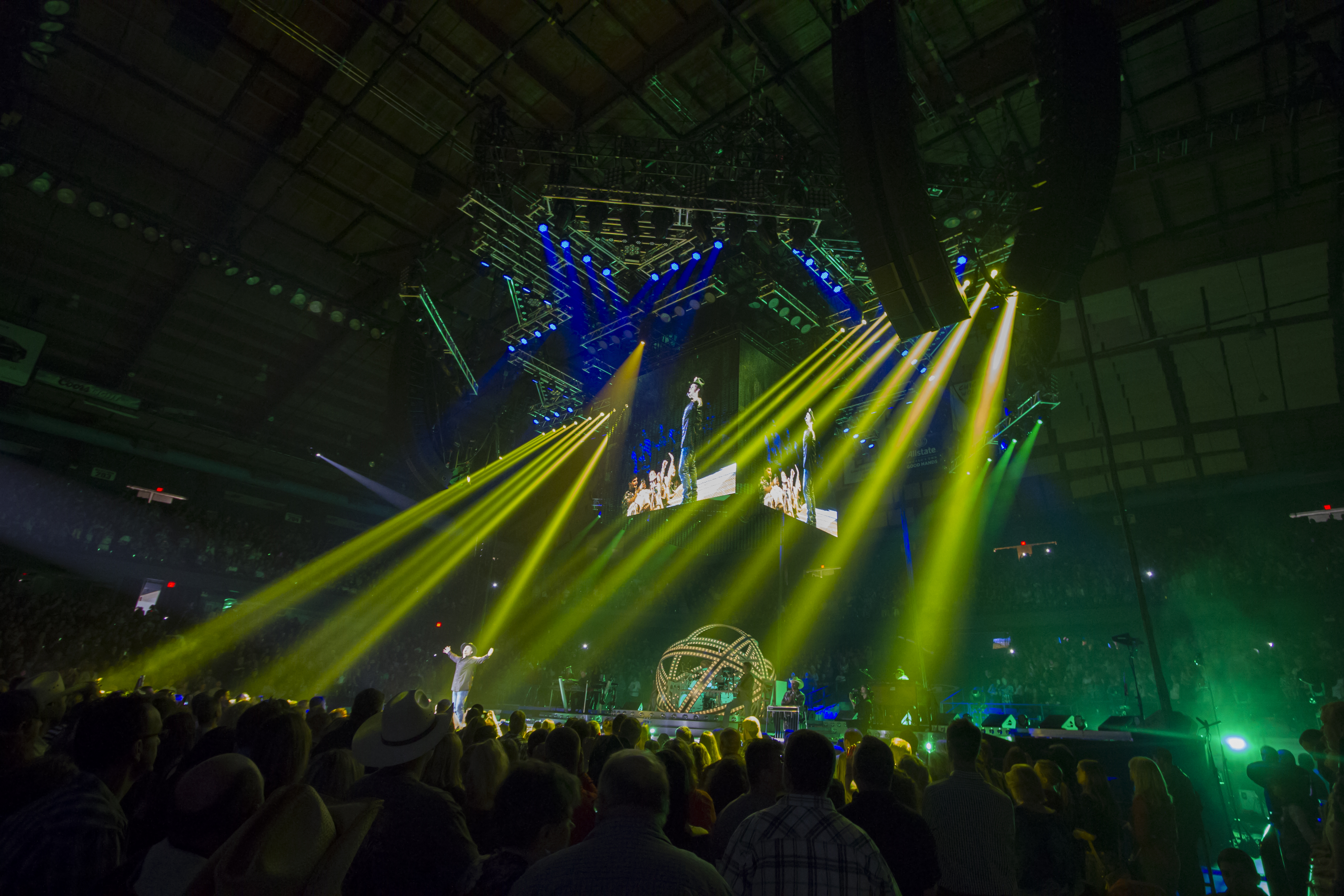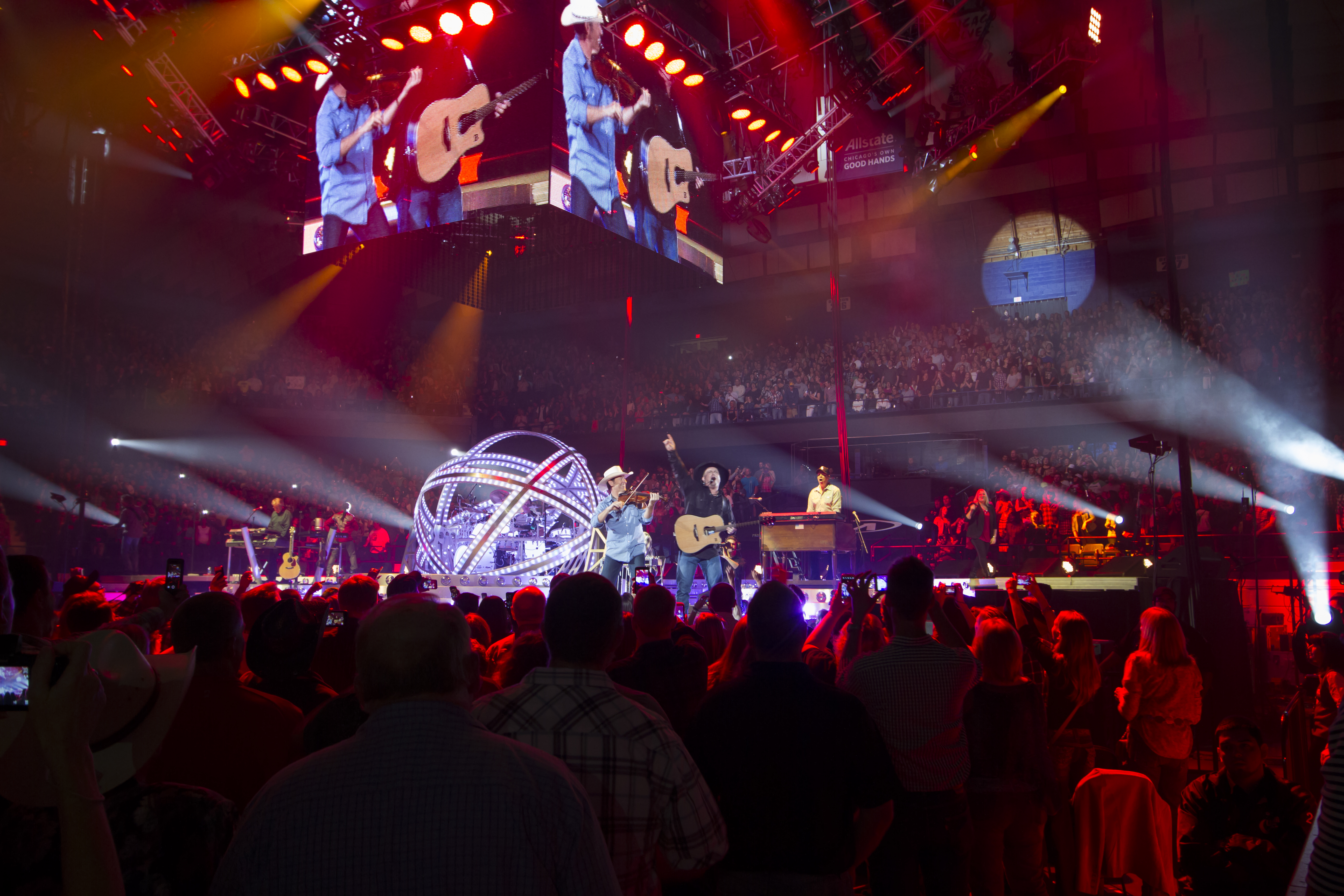 ---
ZR Acoustics®    |     Quantum Acoustics     |     Q & A     |     Comparison Sheet     |     MultiVerse | Portfolio    |     Contact Us
---
ZR Acoustics®  |  The Ultimate Listening Experience