---
ZR Acoustics®  |  The Ultimate Listening Experience
Pure Clarity    |     Life-like Imaging    |    Elegant Aesthetics   |    Impeccable Intelligibility
Zona di Silenzio Mk 1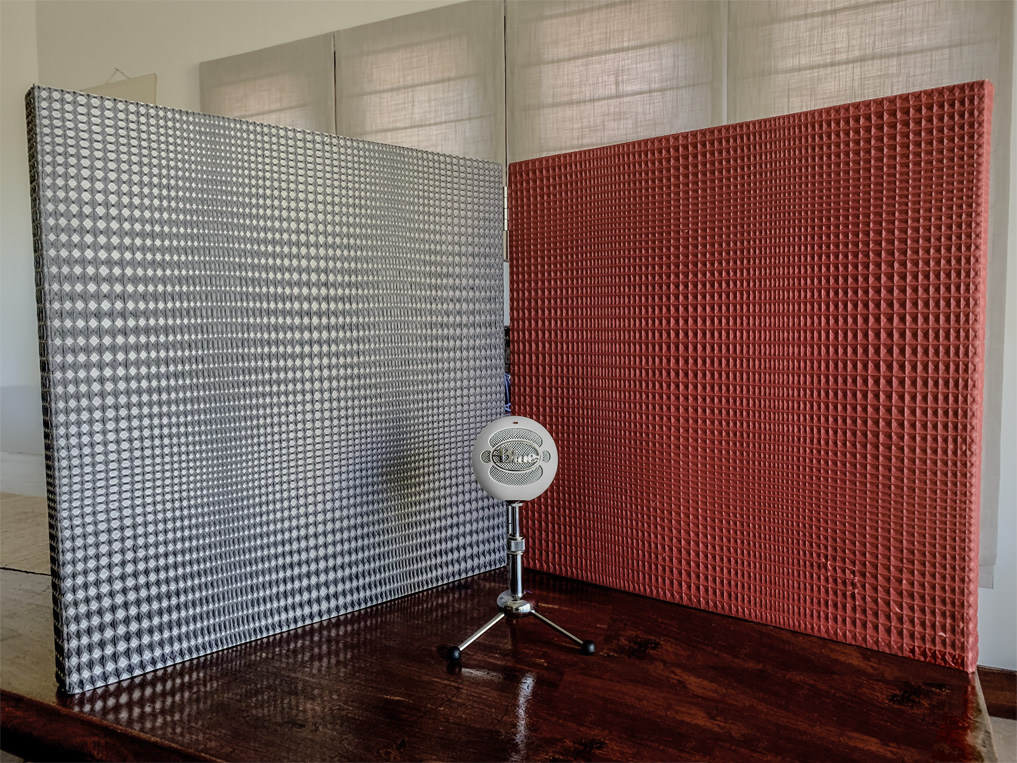 (optional textiles pictured:  Luna Affinity)
Spherical immersive sound, pure clarity and wall-to-wall sweet spots are the new reference standard in acoustics.
Zona di Silenzio creates a quiet, compact space for recording vocals anywhere.  DHDI's latest ZR Acoustic device is designed for podcasts, audiobooks and vocal tracking.  Embedded with DHDI's legendary Quantum Acoustic Technology, Zona di Silenzio makes all sound within its sphere of influence vanish, leaving a "Zone of Silence" in which to record.
ZR Devices have the highest Acoustic Resolution Anywhere, with higher performance anywhere on the planet.
Zero power  |  Zero apps  |  Zero software
Simple to Use  |  Easy to Setup
Set ZR on your desk
Open like a book
Start recording
Finish Recording
Fold Closed
Store in Closet
ZR Acoustics devices are elegant and aesthetic with maximum performance and minimal footprint.  Sleek and slender, they possess all the iconic traits of ZR Acoustics® while quantizing every iota of sound energy.  They require no power and are easily installed everywhere.  At the heart of this revolutionary new design paradigm is Control of Air.  As sound rides on air, control of air means control of sound.  Zona di Silenzio is smart and sexy in one stunning package.  More about ZR Acoustics® at Lynda.com with Bobby Owsinski.
Watch CJ Vanston, Ron McMaster, and Pete Doell share their feelings about Quantum Acoustic Technology on DHDI Profiles.  See what Grammy award winning producers and engineers say about ZR Acoustics®
---
Finishes
Comes in acoustically transparent black textile.
Optional Textiles by Maharam, Knoll, Luna, & Pallas.  (call for upcharge quote)
Dimensions
Folded
24" Tall  x  24" Wide  x  3″ Thin  |  (24″ x 24″ x 3″)
Unfolded
24" Tall  x  48" Wide  x  1.5″ Thin   |  (24″ x 48″ x 1.5″)
Weight
24.5 lbs.
Resolution:  Over 450 NPS/ft.2 | over 45,000 times greater acoustic resolution than traditional studio & panel design.
Cost
$1865 + shipping & handling

---
ZR Acoustics®    |     Quantum Acoustics     |     Q & A     |     Comparison Sheet     |     MultiVerse | Portfolio    |     Contact Us
---